'90s fashion trends that should/shouldn't make a comeback
By: Haley Chi-Sing
I feel our generation is simply recycling trends from older generations, but this isn't necessarily a bad thing. Throughout the years, fashion has produced some timeless classics (and I, myself, am pretty old-school at heart). However, while past decades served taste and style, they've also had trends that didn't work. Except for the 2000s — that entire decade didn't work.
Recently, we have seen a resurgence of trends from the '70s, '80s and '90s with items such as bell bottoms, oversized sweaters and platform shoes, respectively. But a '90s comeback has been the most evident and obvious of them all.
While we all may want to channel our inner Rachel Green or Justin Timberlake, there are several '90s fads that, to be frank, should have died at the end of the millennium.
So here is a small snippet of the best and worst '90s trends that are making a statement in 2019.
Should
Levi's said it themselves — "Back at it again." And they don't just mean JT.
Jean jackets, baggy jeans, denim skirts, high-waisted jeans, overalls — it almost seems as if every single piece of clothing and accessory has a denim alter-ego, and I am definitely not complaining about it.
I am, personally, a huge fan of mom jeans and dungarees (overalls). Not only are they quintessential '90s pieces, but they're extremely comfortable and easy to dress up or down.
These two pieces are encouraged to own in various washes and wears, even in different fabrics, too. For as many denim skirts, jackets and jeans you have, get them a corduroy counterpart!
With this lovely weather that goes from hot to cold in a span of 90 seconds, I have been getting a ton of use out of my mom jeans. Whether with a light sweater or a short-sleeve top and jacket, my mom jeans are a daily go-to outfit. I use them so often, I just bought another pair last night.
Not only do they go with absolutely everything because, at the end of the day, they're jeans, they are comfortable to wear as I run from CGS to COM in a span of 10 minutes.
Timeless.
Out of all the purse styles in the world, the mini backpack definitely takes the cake, so kudos to the '90s for making it a wardrobe staple.
Honestly, I think the mini backpack is the most convenient purse style to date. Not only does it fit an abnormal amount of useless (and useful) items, it won't be constantly slipping off your shoulder. It gives you two free hands to carry anything else you need, and is so mini that your back and neck won't be hunching over.
The mini backpack can also be easily dressed up or down depending on the style you choose. I own a brown leather mini backpack that I use as my regular purse — partially because I don't own another purse — but I've also taken it to special events and gatherings.
Currently, the mini backpack has come out in a variety of styles, colors, sizes, etc. So there is definitely a perfect one out there for you. All you have to do is sit down and do some serious Googling.
Should NOT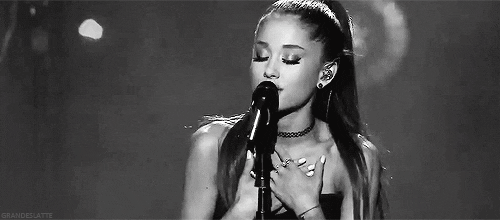 Et tu, Ari?
I'm not going to lie, I really don't like chokers. I really, really don't. When I first saw "Cinderella" as a three-year-old, her choker threw me off. I guess you can say that ignited my choker-despising flame…
OK, to be fair, I don't mind the very dainty chain chokers, but honestly, I don't even think they count as chokers. They fall lower than a regular choker, so they almost look like shorter necklaces.
The ones I truly think should have died and stayed in 1999 are the original chokers that go right on your neck, the black webbed ones. I don't think they're flattering, I think they look and feel extremely uncomfortable and I think there are a ton of other necklaces out there that are much more flattering.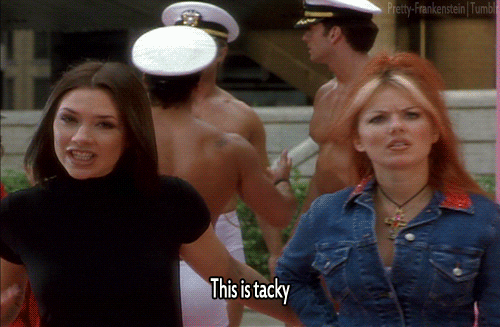 You said it yourself Posh Spice, now tell Ginger. 
For some reason, highlight streaks are back, and I don't know who the heck summoned them. But they should probably go back to where they came from.
Highlight streaks remind me of the terrible hairstyle choices we made in our extremely awkward braces phase. They look extremely tacky, not at all put together and, quite frankly, somewhat tattered.
I firmly believe that one's hair is the cherry on top of an overall look. A bad hairstyle can truly dampen everything, even if the person is extremely well-dressed, put-together and fantastic personality-wise. All eyes go directly to the hair, and highlight streaks definitely draw bad attention.
I understand many hairstyles aren't meant to look natural but look great anyway. Light pink, lavender or faded blue hair looks cool and eclectic, but highlight streaks do not categorize as such a style and should therefore go. Leave. Along with the chokers they came with.