Why 'The Great British Baking Show' is the best of competitive reality TV
By Michal Shvimer
Reality television is best known for its competitive nature and interpersonal drama. Weekly eliminations and exciting challenges makes viewers grow attached to their favorite competitors. But sometimes the intense competition and performative drama take away from the craft these competitors are aiming to perfect.
"The Great British Baking Show," however, is an exception. Although the show operates in a typical competition style — a weekly elimination and structured challenges — GBBS captures the best of of the competitors, rather than the worst.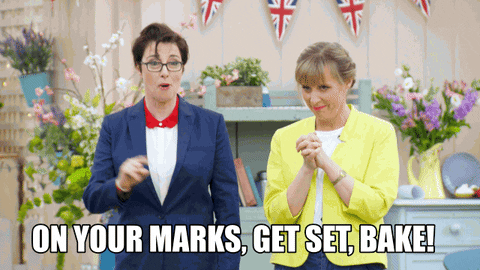 Most importantly, the show genuinely focuses on what everyone is there for: the baking. Since its humble beginnings in 2010, the show's wholesomeness gained it a loyal following and a few successful spinoffs.
After four series on BBC Two, GBBS was moved to BBC One because of its high ratings. The final of the first series following the move to BBC One gained 12.29 million viewers overnight, then the highest viewership of 2014 for a non-sporting event on UK television.
And for good reason.
The friendship between the characters feels authentic and heartfelt. Proof of this can be seen just this past weekend, when the competitors from the 2014 series got together for a baker's wedding!
Anyone that has seen Series One of GBBS on Netflix knows Martha, the youngest contestant that season, having only been in high school while keeping up tremendous bakes. Well, she just got hitched! And each of her fellow bakers baked her a cake for the occasion. Now that's friendship.
During challenges, the bakers always lend a helping hand and words of encouragement to fellow bakers. No one would even think of sabotaging their cohorts in the tent. The tent is a place of love and support that lasts beyond the final episode.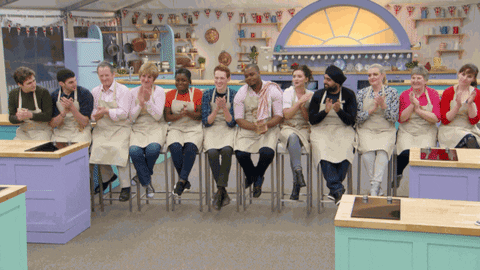 The tent is also a place that celebrates excellent baking.
The show started with renowned professional bakers Paul Hollywood and Mary Berry until Prue Leith took over in Berry's stead. Berry and Hollywood had a very good cop/bad cop dynamic, respectively, but both gave fair and helpful critiques that helped the bakers improve their creations. Because after all, that's what we're here for!
Just from watching the show, viewers can learn how to make the perfect creme patissiere, how to prevent a soggy bottom in a pie and how to distribute fruit within a sponge. This is no Cake Boss, where every sponge is filled with buttercream frosting and topped with inedible fondant.
No. GBBS is artisan. From the judges' high standards to the bakers' impeccable talent, viewers are exposed to inspired flavor combinations and impressive structures for high-class desserts. In a time crunch, too!
Need more proof that GBBS is a pure bake-centric show? There is no monetary prize for the winner. That's right. After weeks that test your baking skills, character and creativity, winners are simply handed a glass plaque and a bouquet of flowers.
Granted, many contestants go on to publish best-selling cookbooks and gain social media following from the foodie community, but most competition shows offer huge monetary prizes or some other incentivizing deal. In GBBS, the recognition of being the United Kingdom's best amateur baker is more than enough. No other incentive needed.