Lori's Look: What's trending this spring
This is Lori's Look, where I, a broke college student, share my advice and experiences on fashion and style with other broke college students. There are many quotes to live by, but my go-to is, "You can have anything you want in life if you dress for it."
By: Lori Mouradian
After a long, cold winter in Boston, it's finally getting warm. And no one is happier about it than us BU students — that's right, I see you laying out on BU beach. It's roll up your windows and listen to your happy playlist type of weather. But let's also remember why I'm here, and why you're reading this.
With the new season comes new trends, so let's take a look at what's springing into style this spring.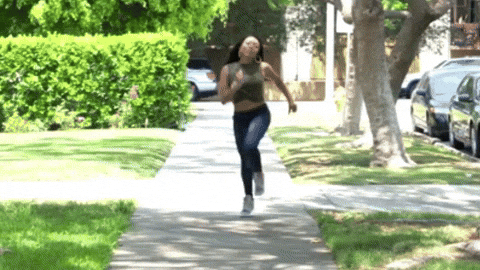 Let's start with shoes. Every year when the weather gets warmer, open-toed shoes make their comeback. As much as I HATE seeing boys in flip-flops, logo sandals are actually dominating the shoe game lately.
Personally, it can be an avalanche of snow or the hottest day in America, and I will still be sporting my Nike Air Max. Fila also made a comeback this year with their chunky sneakers, which they've adapted to an open-toed sandal. The Fila Disruptor Sandal has graced my Instagram feed at least five times already.
Another new trend this spring, which I'm a huge fan of, is women's suits in spring colors. On sites such as Meshki, Topshop and Missguided, you can find suits for women in a variety of colors like baby pink, yellow, baby blue and more!
They also come in a variety of styles from high-waisted trousers to halter suit dresses. To make a professional impression, pair a suit jacket with a pair of suit shorts or long pants. But for a sexy night out, throw on a bright-colored suited mini dress.
You may be asking: what's your favorite spring date? Well, "I'd have to say April 25. Because it's not too hot, not too cold, all you need is a light jacket." NAME THAT MOVIE (It's Miss Congeniality). Now that it's warm enough to bury your Canada Goose in the closet for a couple months, it's time to start going out in your light jackets, but be careful.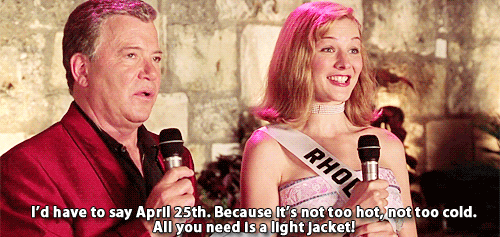 Once the sun goes down, it gets cold again — remember, we live in BOSTON. Some staple spring jackets are windbreakers, jean jackets, corduroy jackets and a rain jacket, because well, April really does shower.
Some other key spring articles I'm missing are sundresses, jean shorts and tube tops (my first love). I swear Brandy Melville THRIVES during this season.
But back to sundresses, which are so ideal for staying cute and keeping cool. All types are very in style this spring, whether they be flowy and maxi or tight and mini, but midi dresses especially seem to be trending. Think floral patterns — groundbreaking, I know.