Melissa's Mix: Review of Jonas Brothers' 'Sucker'
By: Melissa DaLarossa
When the Jonas Brothers announced their reunion on Thursday, Feb. 28, they revived the legions of fans who had long ago settled themselves to an existence devoid of any collective JoBro activity. I myself was one of these fans devoted to the Jonas Brothers, unironically appreciative of their music and content with a reunion only in 10 to 20 years, if I was lucky.
I kid you not, I had long ago devised a plan in which I would set aside some small amount of money, say a dollar or so, every day until the Jonas Brothers announced their reunion tour. By then, I'd have saved up enough money not just for front-row seats, but for VIP tickets, too.
Of course, I never put this plan into action, but I was secure thinking I had the next few years to do so.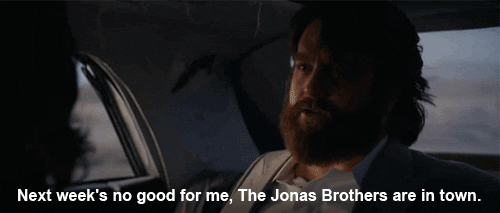 All this changed with the announcement of "Sucker," the Jonas Brothers' first song to be released in six years. Accompanying the announcement of the song was the creation of the Jonas Brothers Instagram page, teaser clips of the song's music video, an appearance on James Corden's Carpool Karaoke and a recreation of the fan-favorite video for "Oh, How the Tables Have Turned."
If all that seems a little overwhelming, imagine how I felt.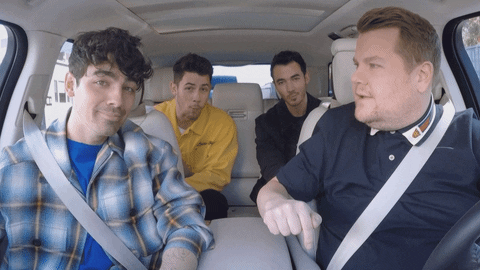 As I lied awake that night, breathlessly awaiting the drop of their new single, I contemplated my own undying love for the trio. I consider myself a fan of boy bands in general, but the Jonas Brothers have always been my favorite.
They have their charming dynamic and boyish good looks, and I genuinely believe they are talented musicians who make great pop music.
Despite my fierce loyalty, I couldn't help but feel anxious at the thought of their return. Their solo stuff never really captivated me, save for maybe DNCE's "Cake By the Ocean," which I consider a certified banger.
While I supported them and enjoyed checking in on them every so often, I was definitely a Jonas Brothers fan before a Joe Jonas, Nick Jonas or Kevin Jonas fan. What if their reunion turned out to be … subpar? Or worse, a pathetic attempt to relive their glory days?
This last theory, though, I had to shelve. It's not like they're washed up versions of what they once were. The limelight still loves them, although in a considerably different and more muted sort of way.
I could go on and on about the nuances of the Jonas brothers (that is, the brothers themselves, not the band), their trajectories before, during and after the band and their current statuses, but I digress. After all, this is a review of "Sucker."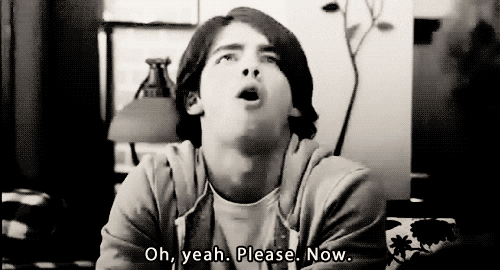 So, when the clock struck midnight, I was ready to click "play" on the much-anticipated video for "Sucker." A wide shot of a castle and its vast gardens set the scene, and I barely had enough time to process that I was seeing the Jonas Brothers together again before the camera cut to Sophie Turner, Danielle "Dani" Jonas and Priyanka Chopra Jonas.
Clearly, the focus here was not on the trio, but the sixtet made up of the brothers and their long-term partners.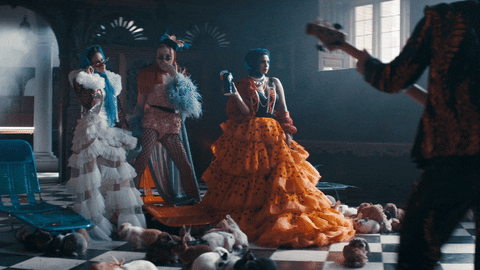 The video is at once whimsical and serious — playful in a way that's meant to convey that while the Jonas Brothers are back, they're all grown up. The same can be said of the song, which incorporates a bassline reminiscent of DNCE and thoroughly 2010s-pop production that makes for a very catchy track.
In other words, the JoBros have reinvented their sound to reflect today's mainstream pop, and the product is an upbeat song that takes the best of Nick and Joe's post-Jonas Brothers projects and puts them together. Kevin didn't put out much music, he was busy with his own reality TV show, "Married to Jonas," not to mention his wife and two kids.
In the Alice in Wonderland-esque world of "Sucker," the three couples romp around in garishly fun dress and take bubble baths in the garden, sucking on lollipops while faceless servants provide an endless supply of drinks.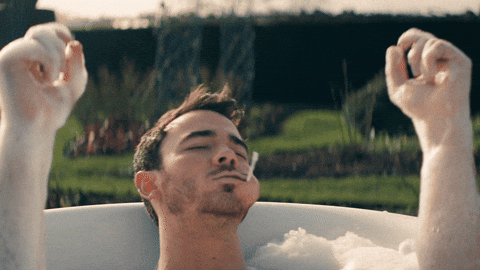 Their carefully crafted realm of obscene luxury can't escape the clutches of advertisers, though, and viewers are subject to a jarring yet laughable display of product placement halfway through the video. Then, things take a turn for the sexy.
That's right, there are no promise rings in sight. After all, who needs them? With Joe engaged and Nick and Kevin married, the focus here is on the Jonas family, not the Jonas brothers. The last shot of the video exemplifies this — the three couples stand side-by-side, posing together for a family portrait.
The song itself makes no clear allusion to long-term relationships or domestic felicity. Instead it describes infatuation and the blind devotion that arises from it. Typical of a boy band, right? But the music video complicates that by reminding us that these heartthrobs are taken, putting a face (or three, to be exact) to the elusive "you" that they sing about.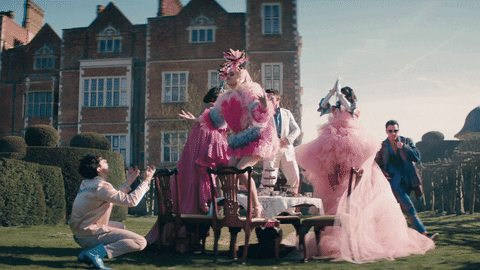 The question we are faced with now is, are the Jonas Brothers of 2019 really a boy band if they're all happily, monogamously unavailable? I can't say I know the answer to that. And truthfully, I'd rather not explore the nuances of what a boy band really is — at least, not tonight. All I can say is that the Jonas Brothers are back, and it's about time.