Haley's Hacks: 5 snacks you need in your dorm
By: Haley Chi-Sing
Hi, I'm Haley and welcome to Haley's Hacks, the blog series that's all things food fit for college student's lifestyle. From dorm snacks to meals to how to navigate the dining hall and even quick and easy recipes, Haley's Hacks has got you covered. Be sure to check out a new food hack every Thursday!
Guess what, BU? Midterm season is officially upon us. While we may cringe at the mere sound of that phrase, it is, unfortunately, an inevitable time when we must suck it up and soldier on.
Many of us will be cooped up in our dorms studying or watching Netflix to pass the time.
With that said, dining hall food isn't something to look forward to after several hours of studying. The GSU doesn't always come through, either. Fortunately enough, this is one thing you do have control of during this whirlwind time of year.
Here are my top five dorm room snacks for this midterm season (or really, any time of the year) that are sure to brighten your mood after five hours of calculus or Roman history.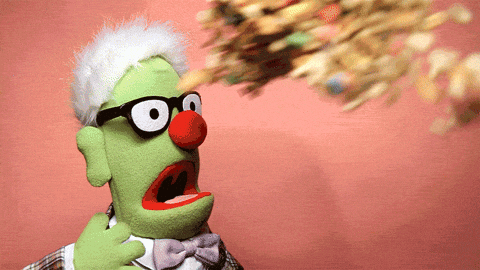 Whether you like to eat it dry or with milk, cereal is the perfect quick snack when your brain is completely fried. The crunchy texture will wake you right up and the light sweetness gives great taste without even coming close to a sugar high.
Cereal can also work as a meal, along with a fruit or a protein. It is sure to fill you up and sustain you for the next few hours, maybe even saving you a meal swipe or two.
Depending on which one you go for, cereal will fill you up with healthy grains and carbs, keeping you energized for a good portion of the day.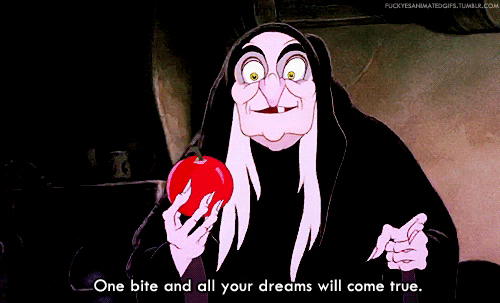 Apples and peanut butter is classic snack that is quick to whip up and sure to satisfy that sweet tooth without going overboard on the sugar. Both items are fairly easy to come by (you can swing by the dining hall and grab them both) and they are pretty mess-free.
The apple, with its natural sugars, can easily substitute for candy, while the peanut butter is basically just a sweet. However, peanut butter is a sweet with superpowers as it can serve as one of your daily proteins, keeping you energized and nourished throughout the day.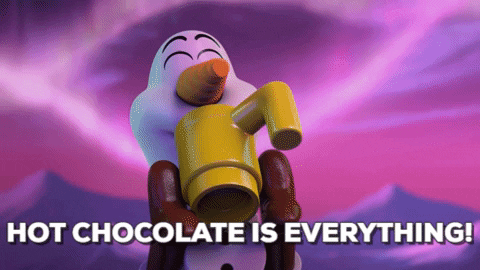 Hot chocolate is hot chocolate — there is really nothing healthy or nutritious about it. But, let's be real, with the cold, snowy weather outside, sometimes you need that hot chocolate to tie everything together. It can serve as the perfect pick-me-up after hours of studying, and all your brain needs is a tiny bit of sugar to keep chugging along.
Again, hot chocolate is pretty easy to come by. They do have it in the dining halls but I much prefer the regular, ol' packets you can buy at the convenience store.
Pop your mug in the microwave for a couple of minutes, pour in the hot chocolate packet, stir and you're set!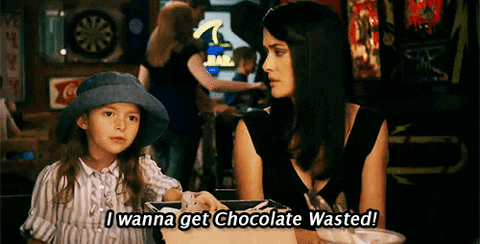 When I say something sweet, I mean a small packet of candy, two squares of chocolate, a small bowl of ice cream. Nothing too big or serious. Again, a little something sweet helps keep your brain going for a couple more hours — this is definitely NOT a meal or even a full-on snack.
Personally, I think it's best to buy a chocolate bar and have one or two squares a day as you feel. It's a good way to get your little bit of sweet in without completely ruining your appetite.
Vegetables/chips with hummus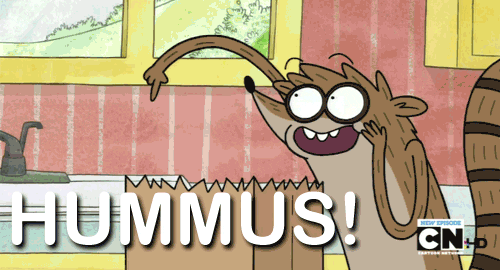 I have to admit it. I love hummus. With anything, to be honest. Hummus is a great source of protein and carbs which will, again, keep you going for ages. It's really up to you whether you want to pair it with vegetables or chips — both are quite good.
If you decide to opt for vegetables, carrots, carrot chips, sugar snap peas and bell peppers pair quite well with hummus. However, pretzels or pita chips with hummus can't be beat.