Glossier did not come to play
By: Michal Shvimer
Glossier has been a brand to champion natural beauty. Its makeup, from its Cloud Paint blush to Boy Brow pomade, is all about emphasizing the au naturale aesthetic. Yet on Monday, the startup released a spinoff brand — Glossier Play, a colorful counterpart to the original line, meant to serve bold and dramatic looks.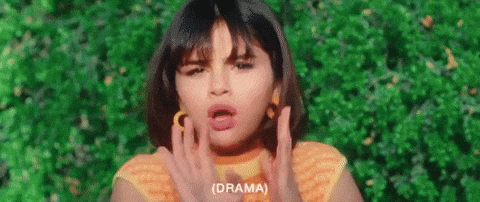 "Glossier Core is all about your everyday essentials," said Glossier's founder and CEO, Emily Weiss, about the original brand. "Glossier Play is all about the unexpected dialed-up extras that are a little more fun."
These dialed-up extras are arriving via four debut products: eyeliner, lip pen, highlighter and glitter gel that come in fun metallics and iridescents. Now, Glossier shoppers can hit up the site for their daytime and nighttime looks.
With Glossier taking off in the beauty world, this is a perfect time for them to capitalize on their brand, but what does this mean for makeup trends?
Glossier has set aesthetic trends with its simple, often gender-bending products. It's a brand that's for everyone who wants to highlight their everyday look — that is, anyone who can afford it. The brand is barely into its double digits age-wise, having been founded in 2010, so its makeup is by and for youth.
Glossier Play has the potential to change the makeup status quo yet again. Will we soon be reverting to the iridescent blue eyeliner and pink lip reminiscent of the '80s, or will these products be reserved for themed parties and nights out?
I guess we'll have to see, but until then, let's compare the original Glossier products with their vibrant counterparts.
Lidstar, $18
This liquid eyeshadow is meant to enhance your eyelids with a sheer, pearly cover. A standout feature of Glossier's makeup is its unconventional structure and texture — and Lidstar is no exception. It comes as a creamy formula rather than a typical powder and is meant to make your eyes glisten for 12 long hours.
Glitter Gelée, $14
This eyeshadow is meant to make your eyes the center of attention. The jeweled tones are reflective, mirroring color and light everywhere you go. It's meant to be both comfortable and long lasting, a sparkly twist on your neutral palette.
Generation G, $18
This matte lipstick was made to paint on a smooth, pigmented shade, sheer enough for your natural lip color to show through. It's meant to adapt to its wearer in any of its six shades.
Vinylic Lip, $16
This high-lacquered gloss is meant to serve only the boldest of lips. Fitting the theme of unconventionally applicable makeup, the vinylic lip clicks at the bottom and glides on a non-sticky shine, according to Glossier Play.
Haloscope, $22
The Haloscope is not just a highlighter for a sheen finish, it's also infused with crystal extracts and vitamin-rich moisturizers, so your skin stays nourished while it glows.
Niteshine, $20
The name says it all. The highlighter is Haloscope's intense cousin, using a refined pearl powder to illuminate anything from your cheekbones to your eyelids.