FemiTwist: Galentine's Day, the best time of the year
By Michal Shvimer
Finally, a non-problematic national holiday — Galentine's Day. While this celebration is still in its early years, Galentine's Day has already taken the world by storm, and 2019 is shaping up to be the gall-iest Galentine's of them all.
What is Galentine's?
Glad you asked. Galentine's Day, according to Leslie Knope from NBC's "Parks and Recreation," is "only the best day of the year." Galentine's Day comes every Feb. 13 and is a day dedicated to "ladies celebrating ladies," as Queen Amy Poehler said.
This year, we're not just celebrating the holiday itself, but the holiday's double digit birthday, as well, marking 10 years since Leslie Knope spread the holy word of The Gal.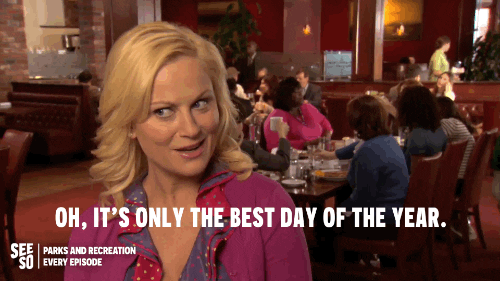 How do we celebrate?
The same way we celebrate anything — with friends. But this time, just with the ladies. Do whatever makes you feel special, loved and appreciated.
Whether that means treating yourselves to a candlelit dinner, baking everything-but-the-kitchen-sink cookies together, gathering for a night of romance movies that will make you laugh 'til you cry and cry 'til you laugh or anything you dang please, just do it together.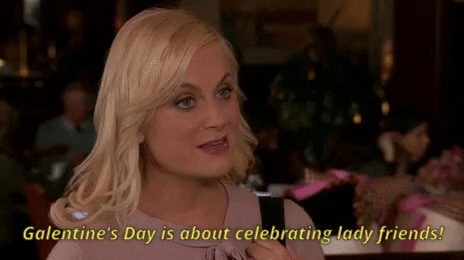 Leslie Knope and her friends exchanged handmade presents, and I would encourage you to do something similarly wholesome. And I swear, if you so much as send your S/O a snapchat, Goddess will know about it, and she will not be happy.
Why do we celebrate?
We have Valentine's Day, anniversaries and essentially every day of the year that we're supposed to celebrate our significant others. Carve this one day out of the year to show your girlfriends how valuable their friendship is.

Plus, you won't be dateless and desperate this year, because you've got a bunch of dateless, desperate sistas right by your side.
Hope you had a lovely Galentine's, my ladies. And if you didn't celebrate this year, we always have next!