Noe's Choice: I will not let Oscar bait off the hook this year
By Noelle Monge
WARNING: I WILL SPOIL FILMS  
I would like to make one thing very clear: I am not a fan of award shows. Though musical performances and monologues from my favorite unproblematic hosts bring me so much joy, I think it takes away from the craft and talent of some movies while giving way too much credit to others.
So, in acknowledgment of the annual Academy Awards, I'm giving my opinions on some of the bigger categories — from what could've been left out of the noms to what wins as Noe's Choice.
Best Picture:
"Black Panther," "BlacKkKlansman," "Bohemian Rhapsody," "The Favourite," "Green Book," "Roma," "A Star is Born," "Vice"
What could go: "Bohemian Rhapsody"
While I thought Rami Malek was a phenomenal Freddie Mercury and reenacted interactions within the band warmed my Queen-stanning heart, I don't think the rest of the production deserves the nomination quite like the other films do.
My main issue with the film was that a lot of the plot added unnecessary drama that didn't exist between the group IRL, which strayed away majorly from the purpose of the movie. It still would have been a stellar production without the diva exit Mercury makes halfway through from the band, an exit he never made in real life.
Showing more of his struggle with AIDS in a realistic light would have added to the plot of the movie and served some much-needed justice. That period played a big role in the identity of the group, and the storyline should've done more to portray that identity.
Noe's choice: "Roma"
Compared to others in this category, "Roma" seems like the most simplistic film on the surface. But this film has another level of emotional depth like no other film I've seen recently. Yalitza Aparicio as Cleo is so beautiful on the screen, you really can't hold back tears where tears are necessary. At least, I can't.
It is such a heart-warming story about life and love and everything that happens in between. In the current political climate we have unfortunately found ourselves in, this film is so important because of the empathy it invokes. And for that, it is Noe's choice all the way.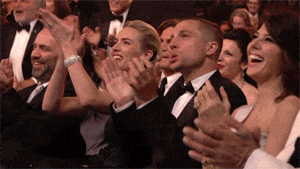 Actor in a Leading Role:
Christian Bale, "Vice;" Bradley Cooper, "A Star Is Born;" Willem Dafoe, "At Eternity's Gate;" Rami Malek, "Bohemian Rhapsody;" Viggo Mortensen, "Green Book"
What could go:
All of these actors were so amazing in these roles, I feel that they all deserve to be recognized.
Noe's choice: Rami Malek
I think we all saw this coming. Malek was so dedicated to the character and such a convincing Mercury that I can't see anyone else in his place. His charisma and insane lip syncing skills won my heart over. Plus, he looked incredible in all the iconic looks.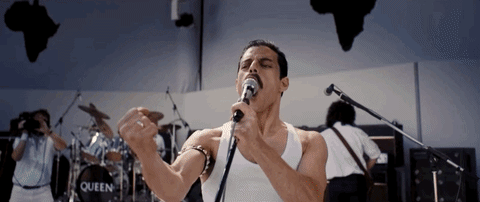 Actress in a Leading Role:
Yalitza Aparicio, "Roma;" Glenn Close, "The Wife;" Olivia Colman, "The Favourite;" Lady Gaga, "A Star Is Born;" Melissa McCarthy, "Can You Ever Forgive Me?"
What could go: Melissa McCarthy
While the plot of the film was thrilling, it was a little too strange to see McCarthy in a serious role. Nothing personal, it's just that her "Bridesmaids" slapstick performance lingered in my subconscious every time she came on screen, which goes to show that she lacked the convincing acting in her performance needed to win.
Noe's choice: Yalitza Aparicio
In her breakout role, Aparicio was able to convey so many emotions for the audience to empathize with that some actresses in their 10th or more role have been unable to convey. I can't stress enough how impressed I was to find out that in her first role ever, she was able to do that.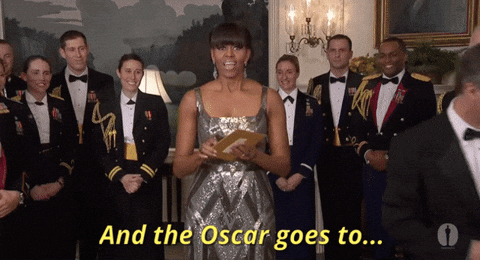 Animated Feature Film:
"Incredibles 2," Brad Bird; "Isle of Dogs," Wes Anderson; "Mirai," Mamoru Hosoda; "Ralph Breaks the Internet," Rich Moore and Phil Johnston; "Spider-Man: Into the Spider-Verse" Bob Persichetti, Peter Ramsey and Rodney Rothman
What could go: Isle of Dogs
It hurts me to say this as a Wes Anderson aficionado, but "Isle of Dogs" simply isn't on par with the other films. Though the plot was good and a surprisingly accurate representation of Japanese culture (don't come for me, cultural appropriation blamers), the animation fell in comparison.
Noe's choice: Spider-man: Into the Spiderverse
If you have not seen this film yet and use "I don't like kid movies" as an excuse, I will yell at you with NO hesitation. From its multiple animation styles to a story of self-identity and becoming your own type of hero, "Spiderverse" is definitely going down in animation history as a trailblazing film. Plus, I've had "Sunflower" by Post Malone and Swae Lee on replay since I watched the movie.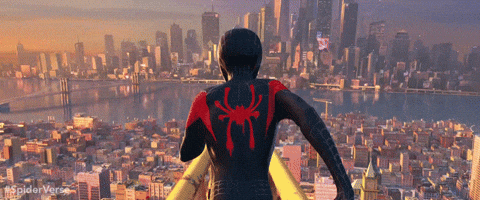 Music (Original Song):
"All The Stars" from "Black Panther" by Kendrick Lamar, Mark "Sounwave" Spears, Anthony "Top Dawg" Tiffith and SZA; "I'll Fight" from "RBG" by Diane Warren; "The Place Where Lost Things Go" from "Mary Poppins Returns" by Marc Shaiman and Scott Wittman; "Shallow" from "A Star Is Born" by Lady Gaga, Mark Ronson, Anthony Rossomando and Andrew Wyatt; "When A Cowboy Trades His Spurs For Wings" from "The Ballad of Buster Scruggs" by David Rawlings and Gillian Welch
What could go: "When a Cowboy Trades His Spurs for Wings"
Not gonna lie, this is a decision purely based on my petty personal bias. I did not enjoy the soundtrack from the film as much as the other options. Plus, do we still stan anything James Franco is in?
Noe's choice: "Shallow"
No matter how much we make fun of Gaga's excessive hype over her role, this song is so undeniably good. It's such a karaoke-able song (which I have tested out myself), and the chemistry between Bradley Cooper and Gaga is so palpable with each line. This song deserves all the awards it can get!