3 ways the shuk got me shuk
Michal Shvimer
Over break, I went to Israel for 10 days. If you're a Jew, or closely associated with them, you may already know that I went on Birthright — a 10-day, all inclusive, totally free trip to Israel funded by the Israeli government and some rich Jews who really care about Jewish continuity and the future of Israel.
I went on an alternative birthright trip called Israel Outdoors' Shared Society, colloquially nicknamed "birthleft." Birthleft is very similar to birthright — we tour the same spots, see the same sights and talk about the same issues.
But a big part of birthright's not-so-explicit agenda is to make diaspora Jews fall in love with Israel. That's not so hard to do. It's a beautiful land with great food and vibrant nightlife. But it also has a very tumultuous history and a very controversial present.
I chose to go on birthleft to hear alternative narratives on the conflict in the Middle East and to surround myself with some radical people who may share (pun intended) my vision of Israel's future.
Without further ado, here is a compelling analysis of how my birthright trip was similar to a visit to the shuk, the street market in Jerusalem.
You get really close to other Jews, both physically and emotionally.
The shuk is crowded with people. You can't so much walk through the street without bumping into a Rabbi. The faces start to blur together, and you forget the reason you came.
When I first met my group, I saw a lot of strange faces. I started feeling some doubts about signing up for an emotionally intense trip without knowing any other participants. Within a few days, however, the strange faces became close friends because of our conversations and explorations, surrounding both Israel and ourselves.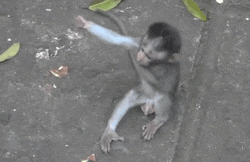 It's overwhelming sometimes
The hustle and bustle of J-town's street market can be overstimulating. The shuk sells everything from Stars of David to pomegranate juice, and no one comes just to browse. Similarly, our trip's itinerary was very intensive.
We learned the complex history of Israel and its surrounding states and tried to conceptualize the many narratives within the conflict while manifesting our own Jewish identities. While this may seem challenging to do in 10 days, these dialogues can serve as a foundation to our future discoveries.
More importantly, we have learned to engage with these challenges because it's more enriching to be discussing the overstimulation rather than observing it from the outside.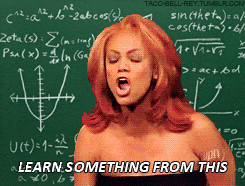 You leave with a lot of things
Many people on this trip, including myself, did not come into birthright as experts on Israel, and we're definitely not leaving as such. But we are leaving with new knowledge to grapple with and new identities that we can continue to foster. Much how we walk away from the shuk, we're walking away from birthright: with articles of varied cultures, narratives and perspectives.