4 skincare products to try as winter comes around
By Mehr Gupta
As the cold months come creeping in, the trees lose their leaves and we lose our moisture. Our skin tightens and dries up, resulting in flakiness, or even an itchy discomfort. Sometimes, despite our efforts, regular moisturizing doesn't do the trick. Here are four products to boost your skincare routine for the season: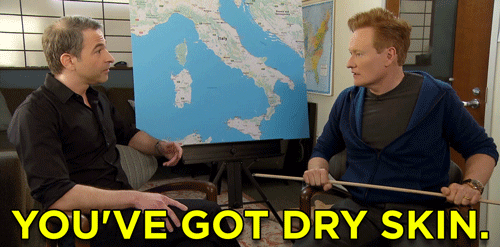 If you're using a regular toner, switch to an alcohol-free formula to maintain your skin's natural moisture during the fall and winter months. Besides preventing the clogging of pores and improving texture, toners are great for reducing redness and flaking that comes with dry skin. If you're looking for a product on the cheaper side, give Neutrogena Alcohol-Free Toner a try, available at Target. You can also try out KIEHL'S Cucumber Herbal Alcohol-Free Toner from Sephora.
Apply an alcohol-free hyaluronic (and vegan!) acid serum after toning and allow it to absorb into your skin before moisturizing. It hydrates both the skin's surface and deep layers, keeping the skin plump and moisturized. It also increases collagen production, creating an anti-aging effect that gives you that hydrated, not-destroyed-from-winter glow you long for. Check out The Ordinary. Hyaluronic acid.
Gel moisturizers are perfect for hydrating your skin, as they they hold a lot more water than creams do. Without leaving any greasy residue, their lightweight consistency instantly sticks to your skin. You can even apply some over your makeup for a dewy finish. Want to kill two birds with one stone? Find a gel moisturizer that contains hyaluronic acid. Give Neutrogena Hydro Boost Water Gel a try.
Washing your face is a necessary part of your daily routine. And it's often easy to forget that our skin can't handle the same type of cleanser from the middle of the summer in the dead of winter. It's important, especially for those of us who have naturally dry skin, to switch over to a moisturizing or hydrating face wash. And it doesn't have to be expensive. For acne-prone skin, check out CeraVe Hydrating Facial Cleanser, or give Burt's Bees Intense Hydration Cream Cleanser a try.