Ryan's Roast: Caffé Paradiso
By Ryan LaRosa
Boston is home to a wide variety of specialty coffee shops and roasters. In recent years, the scene has grown across the city, with some older shops expanding to multiple locations and new shops popping up quickly. Here at Boston University, Starbucks is a mainstay, with many locations across campus. While convenient, there's so much more to coffee than Starbucks. Whenever you have a second, take the opportunity to venture away from campus for a moment and enjoy one of Boston's many great coffee shops.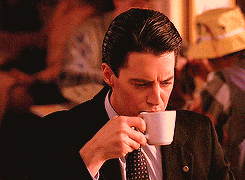 Continuing last week's theme of North End coffee shops, this week's featured cafe is Caffé Paradiso, which sits just a block away from Caffé Vittoria. Caffé Paradiso is family owned and operated, specializing in homemade gelato and authentic Italian coffee. This coffee shop is perfect for any time of day, a quick caffeine boost and pastry in the morning or an after-dinner grappa and dessert. This is also a great spot to watch any number of international soccer matches. There's often a crowd watching, creating a great atmosphere to view the match. Next time you're in the North End area, here are three menu items to try at Caffe Paradiso.
Iced Cappuccino
The iced cappuccino at Caffé Paradiso is excellent for a warm morning or afternoon, or if you're a 24/7 iced drink person. It has delicious roasted espresso iced down with milk. This drink is made with true Italian espresso, featuring lots of dark, complex flavors. Sweetened with sugar or not, this is sure to be a crowd pleaser any time of day.
Gelato
Caffé Paradiso makes all their gelato in house and it definitely shows. They feature a wide, changing array of flavors made with fresh ingredients. My favorite combination is chocolate and hazelnut for a Nutella-like flavor. The waitstaff is excellent and would be happy to recommend flavor combinations to give you something unique to try.
Affogato
To combine both of Caffé Paradiso's specialties, order an affogato. It's a shot of their espresso poured over your choice of gelato. You can't really go wrong with a classic espresso and vanilla gelato combination, but most flavors would work. I strongly advocate for everyone to at least give this delicious dessert a try.