Cliche, misleading advice given to freshmen
By Karla Leon
There are a lot of people who want to give you advice when you're first starting college: your grandma, your mom, that one distant aunt who you don't really talk to but make polite conversation with anyway.
It's like once you go off to college, everyone wants to put their two cents in — which is not completely a bad thing, because you get to hear a lot of sound and insightful advice, yet sometimes the advice we often hear just isn't entirely true, or as Twitter culture loves to put it, "This ain't it chief."
Here are a few examples of well-intentioned, yet inaccurate pieces of advice for college newbies.
The one where they tell you college is the start of your life.
This sounds like I wasn't alive the past 18 years. It's probably one of the most cliche and commonly heard sayings a freshman will hear before they skedaddle on to college.
College isn't the start of your life, and there's a lot of pressure from that saying to do something that will really jumpstart "your life." I don't even know in what place I'll be, mentally or emotionally, in two months. I just want to figure out what I'm going to do with my life first.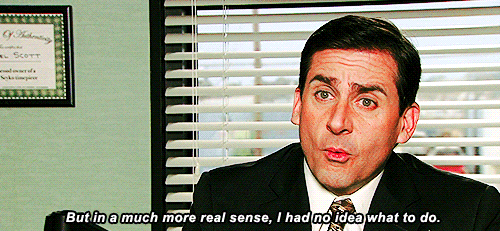 The past couple of weeks have been like a hurricane coming at me in full force, and everything is just a blur. As a Florida native, I've been through a couple real life hurricanes myself (including the one the other week), and let me tell you, college is the type of hurricane that changes course when everyone least expects it.
The one where they tell you you're finally a full-fledged adult.
Maybe under U.S. law we are, but becoming an adult doesn't just happen in the span of the few months since we graduated high school. While this may not fall under "advice," it's something that we're often told. We try to tell ourselves that we are fully capable adults now, but from what I've seen, the majority of college freshmen don't even know how to do laundry correctly and often don't make very "adult" decisions.
Or at least I know I don't make the best decisions, like staying up at Late Nite Cafe with my friend until one in the morning, despite having two papers to write. Or sending my mom pictures of a bunny I just saw near Yawkey, even though I'm about to be late to class. Clearly, I still have a lot to learn on adulting.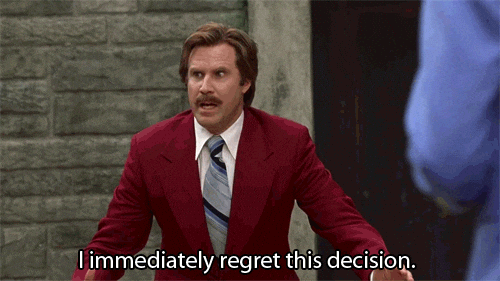 The one where they tell you that your professors are too busy to care.
I entered college with this as my initial mindset. I've come to learn that this is probably one of the biggest lies I've heard about college. As for the person who came up with this, who hurt you? I don't know how it is in all schools, but so far, all my professors put a lot of effort into their class and in engaging with their students.
Even in a large, lecture-style class, they still insist that anyone who doesn't understand something or wants to talk about something that interests them come to their office hours.
If that doesn't show they care, I don't know what will.