Best places to make your parents take you when they visit Boston
By Alia Al-Chalabi
There are endless things to do in Boston, but a great deal of them cost money. Some are a little pricier than others, and many of them are above the price range of a college student. If you're from Boston or nearby, chances are family will visit you at least once, and they'll definitely want you to take them around the city. Below are a handful of the best "someone else is paying" Boston experiences.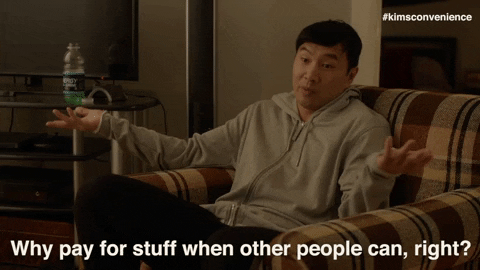 The Beehive:

This is by far the cutest restaurant for brunch or dinner and jazz music. The South End has a lot of great places to hang out, but BU students don't venture there as often. Get to see the area, impress your mom by taking her somewhere jazzy and eat one of the most satisfying meals of your life all in one. I highly recommend the eggs shakshuka if you're going for brunch, and the Beehive X Burger for dinner. You will not be disappointed, and the live bands add to the atmosphere.
Anywhere in the North End:

This is a broad one, but I could make a list of just places in the North End to go to. The North End is a great place to walk around and explore. I love going to Caffe Vittoria for a cannoli and a cappuccino, and so will anybody you're with. Either before or after that, depending on how you roll, you can head to Regina Pizzeria for a classic slice of cheesy pizza well done. Or depending on how fancy you want to get, you can try Strega for a high end Italian meal.
A walk around Newbury Street:

While this technically costs no money, if you see something you like, you may be able to convince your parents to help you out. This is also the perfect place to take a stroll down a beautiful and historic street, even if you can't scheme something out of your parents.
Pagu:

Pagu is in Central Square, so it's a great opportunity to show your parents the other side of the river. Pagu also takes inspiration from an extremely cute pug named Phoebe. The open kitchen, tapas style Japanese food and great service all inspire ordering just about everything on the menu. I seriously cannot pick a favorite off this menu, so just get as much as you can. The more people the better at this restaurant, and be sure to share.
Sweet Cheeks Q:

This is just a short walk away from campus, and it's right next to Target if you want to mention that in your conversation with your parents. Sweet Cheeks Q has the best biscuits ever — that are a meal in their own right. They're fluffy and with the honey butter on top, the biscuit can't be rivaled. I also love the fried chicken with a hot shake on top for a flavorful and juicy meal that you might need to unbutton your pants for afterward.
Area Four:

Here you have the option between the South End and Kendall Square. I love Kendall Square because it was the first place I ever went to with my parents in Boston, and my dog adored the outdoor patio. The cocktails are always refreshing and the pizza with chopped clams on top is a risk worth taking.
The New England Aquarium:

This is one place that the student discount hardly even matters because it's only $2 off. Instead of paying $30 to watch the cutest penguins you've ever seen swim around, let your parents know about your love for marine biology. If you don't want to devote a day to it, you can also walk around the outside and see the seals flip around for no charge. And you're right next to Boston Harborwalk, so the views are amazing and so is the food if you stop for a bite to eat.
You can't go wrong at any of these places, and depending on what you want, it can be as casual or fancy as you want. Your family will be amazed by your Boston picks and will come back to see what else you have up your sleeve.