Here are some student discounts to take advantage of
By Krystle Boyajian
Who doesn't love student discounts? I always make sure to check if there's a discount before ordering online or paying in a store, and every now and then it pays off. Here are a few places online and around Boston where you can put that ID card to good use.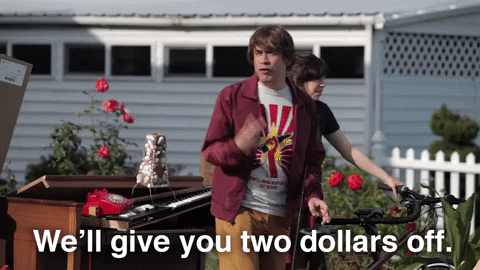 Food
FiRE + iCE:

If you've gotten sick of dining hall food or cooking for yourself, then FiRE + iCE has a good deal for you. Showing your BU ID at FiRE + iCE will get you $10 off your all-you-can-eat stir fry meal. If you've ever been to this restaurant before, then you know this discount is definitely worthwhile.
Burger King:

You know what you'll need after the Allston crawl? A burger and some fries. Burger King has got you covered with their 10 percent off discount with a valid student ID. Now, you can enjoy the perfect post night out food and save some money for next weekend.
Qdoba:

If a burger and fries isn't your style, then you should check out Qdoba's $5 burrito deal. If you show your student I.D. when you're ordering your meal, then you can get a full burrito meal for only $5 — a steal if you ask me.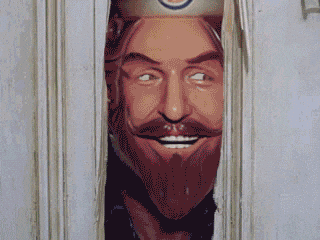 Experience
Movie Theatres

: Both AMC Loews Boston Commons and Regal Fenway Theatre offer student discounts. So now when you go to the movies to see "Crazy Rich Asians" for the 100th time, make sure to flash your ID to save a few bucks.

New England Aquarium

: This discount isn't usually posted on their boards by the harbor ticket counter, but if you ask at the ticket counter, you'll save $2 off the price of your tickets to see some adorable seals and penguins.
#Student9s

: The Boston Red Sox offer $9 standing-room-only tickets to students a few hours before the game begins. If you sign up for the program online and tickets are available, the Red Sox will text you a few hours before the game begins with a link where you can order tickets.
Media
Spotify Premium for Students

: For the first three months, premium only costs $0.99, and after that, it's only $5 a month. Not only do you get Spotify Premium, but you also get a free Hulu and Showtime account as well.

The New York Times

: For just a dollar a week — after four weeks for free — you can have access to all the news that's fit to print. The New York Times will keep you up to date on all of the current events, whether you need to read the paper for class or just because you want to keep up to date on the current state of the world.

The Wall Street Journal:

The Wall Street Journal has a student discount for all of you Questrom snakes. For $4 a month, you can have access to all of the latest business and financial news. It will help you stay up to date in the financial world so you can score that Goldman Sachs internship this summer.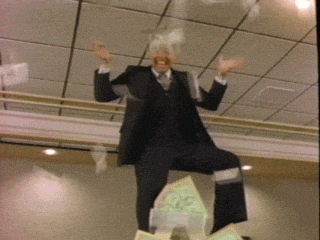 Clothes
Forever 21

: Forever 21 Newbury has had an ongoing student discount for the past few years where, just by showing your ID, you can save money on your purchase. This discount is not necessarily applicable at all locations.

Madewell

: Madewell is a God

among

men when it comes to student discounts. Not only do they state clearly on their website that there is a 15 percent discount, but it is accepted in every single store. Amazing. So next time you visit the mall, make sure to bring your ID.

Topshop

: You can get 10 percent off on online purchases at Topshop with your student ID. All you have to do is sign up through Student Beans to verify your collegiate status and you'll get a student discount code to apply to your checkout cart.