A college student's guide to Trader Joe's
By Alex del Tufo
We all know the BU dining plan is grossly overpriced, but shopping for your own groceries can be expensive too. Whole Foods should only be entered for basic necessities, and even Star Market has crazy high prices. So far, the only remotely affordable grocery store I've found in Boston is everyone's favorite: Trader Joe's. The frozen meals are creative, and the cheeses cleverly named. And on top of it all, the prices aren't through the roof. Here are a few of the best inexpensive foods to grab next time you're lost among the TJ aisles.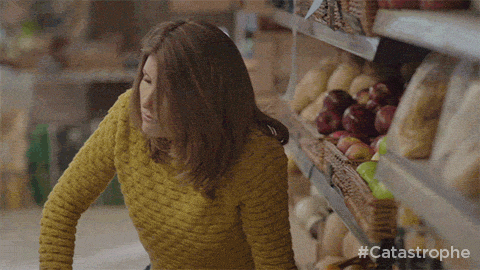 1. Mandarin Orange Chicken: Trader Joe's Mandarin Orange Chicken comes in a massive bag large enough to feed a full family. It's easy to cook stovetop and tastes (almost) as good as the overpriced Chinese restaurant down the street — looking at you Sichuan Gourmet. The orange chicken costs $4.99.
2. Farfalle pasta: Simple and inexpensive. While you're picking up your creatively named items from the frozen aisle, make sure to grab a few bags of TJ pasta. My favorite is the farfalle, but they sell plenty of different types. A bag of pasta at Trader Joe's costs $0.99
3. Tomato sauce: To go with the farfalle, for cheap! It costs $2.49 for a 25 oz jar.
4. Chicken soup dumplings: A new addition to Trader Joe's easy entree options, this is one of the better ones. They're microwavable and truly challenge Chinatown's version. A packet of six costs $2.99.
5. Chicken Tikka Masala: It doesn't get much easier than microwave meals, and it doesn't get much better than Trader Joe's Chicken Tikka Masala. It's the perfect meal to bring to work or when you're in a rush. It costs $3.49.
6. Pork gyoza: Trader Joe's gyoza is one of my favorite meals they sell. The bag comes with enough for 2–3 meals and pairs easily with a side of soy sauce and vegetables. Delicious, easy to make and incredibly affordable. A bag of pork gyoza costs $2.99.
7. Vegetable fried rice: A bag of frozen vegetable fried rice at Trader Joe's goes a long way. It can be combined with the Mandarin Orange Chicken, gyoza and more. And a bag can last for a few dinners. Trader Joe's frozen vegetable fried rice costs $2.99.
8. Eggs: Not unique to Trader Joe's, but cage-free and affordable nonetheless. A dozen eggs cost $2.99.
9. Three Buck Chuck:  If you're 21, Trader Joe's is your hidden gem. In my mind, it didn't seem like the place to hit up for inexpensive alcohol, but they have got you covered. TJ's Charles Shaw Wine or "Three Buck Chuck" is their $3.99 wine that doesn't even taste terrible. Although previously the "Two Buck Chuck," it's still a steal.
10. Unexpected Cheddar: Although this isn't the most inexpensive on the list, for this type of cheese, the price is good. It's an incredibly sharp cheddar, unexpected even, that pairs perfectly with any of TJ's cheap crackers and wine. So, if you're a cheese fanatic like myself and are looking to treat yourself, this is the way to go. It costs $3.99 for a block.