Leaf Peeping: What it is and how to be a pro
By Alia Al-Chalabi
The start of fall means pumpkin spice lattes, sweaters, furry boots and leaf peeping. Leaf peeping is an iconic New England activity, and as students at BU, everyone needs to visit at least one scenic spot to see the foliage. Escaping the city for a weekend, when done right, can be just the right activity to reset over the weekend.
Here are the spots in the area to see the most beautiful scenery fall has to offer. Just make sure to bring some allergy medicine with you.
Mohawk Trail:

Mohawk Trail is in Western Massachusetts, and while it might be a two-hour drive away, it's worth the ride. When in full bloom, the views in the national park are some of the best the state has to offer. This is one of the oldest tourist spots in MA, and the history goes back centuries. Be sure to snap a few photos, and be a part of the leaf peeping magic.
White Mountains:

This is my favorite spot in New England. The White Mountains are in North Conway, New Hampshire, and offer a unique experience with the various activities surrounding them. North Conway has a cute downtown area where you can get penny candy, artsy coffee and visit the train museum. The White Mountains are a hub of ski mountains all converging in the same spot. While this might be a great spot once the snow starts falling, fall is one of the most beautiful seasons in the White Mountains. Don't miss your shot to drive up and see some of the most stunning views in New England.
Blue Hills Reservation:

Blue Hills Reservation is located right off of the Red Line, so it's convenient for BU students without cars. This reservation is the perfect distance away to chill out away from the city without needing to rent a car. You can take a hike through 125 trails of varying difficulties and go exploring through the foliage.
Middlesex Fells Reservation:

Another great spot accessible by the T is Middlesex Fells Reservation. The Orange Line is the most direct — and fastest — way to get to a weekend among the leaves. Leaf peeping is more than just seeing the trees, the Middlesex Fells Reservation has great restaurants around it and the Stoneham Zoo close by. Your friends will be impressed with your excursion for the weekend.
Walden Pond:

If Henry David Thoreau was inspired by it, you will be too. Concord is only a 45-minute drive away on a bad day and is one of the most pristine views in the state. The pond is a great place to have a picnic, swim and admire the view.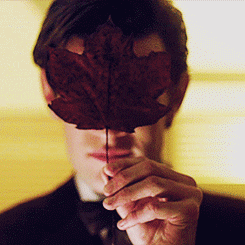 Leaf peeping is the perfect way to get to know the areas around Boston that make New England such an incredible place to live. If you're ever feeling some wanderlust over the weekend, be sure to check out these spots.