A few of the best chai lattes in Boston
By Alex del Tufo
There are countless sources out there guiding students in the direction of the best coffee on campus or in Boston. And although I have a definite coffee addiction, there is nothing quite like an iced chai in the summer or a hot chai during the fall. It tastes homey in a way coffee never could. With the growing popularity of chai tea (in America) in recent years, almost every coffee shop has put a chai latte on their menu. Now, I'm sure nothing that America produces can compare to the original drink in India, but I can give you the lowdown on Boston's many attempts.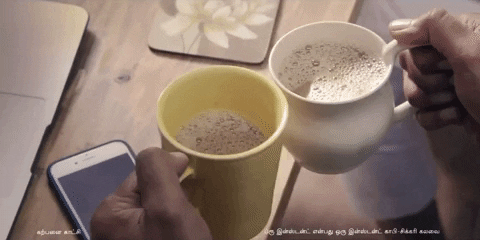 Here are a handful of coffee shops whose chai I've tried and how they hold up.
      1. Caffѐ Nero: Caffè Nero's chai latte is unlike others. Many coffee shops, for iced chai especially, use chai from the box. And although it can be delicious, it doesn't have the same creaminess as Caffè Nero's homemade chai. I believe they use their espresso machine to produce the chai, making it much fresher than other places. If you're not an avid chai drinker, an important aspect is the "spiciness." Traditional Indian chai is typically incredibly strong in spice. I typically can't handle the spicier chai, so I appreciate sweeter options. Caffe Nero borderlines on too sweet. The chai loses almost all of the spice component and is really just a delicious milk dessert. Tastes delicious, but definitely not traditional.
      2. Tatte Bakery and Café: One of my favorite cafes in the Boston area is Tatte. They not only have to-die-for avocado tartine, but their chai lattes are some of the best around. I've always found their coffee underwhelming, so I started to regularly order their iced chai. They're creamy with just the right amount of sweet and spice and are even better with soy or almond milk.
      3. Starbucks: I had to include a chain like Starbucks because, in all honesty, I really enjoy their chai lattes. I think their coffee is overpriced and can be bought better locally, but I appreciate their chai. Although it does come in a box, it's a unique Starbucks brand that I find delicious. It's spicy but doesn't burn your throat and is actually worth the price — unlike their coffee drinks.
      4. Pavement Coffeehouse: With a convenient location on BU's campus, Pavement has an aggressively mediocre chai latte. I think their lattes depend greatly on the barista, but I've had mixed experiences. I go to Pavement mainly to study and often buy chai lattes just to buy something. They're typically not "bad," but relatively flavorless. I find that they are better with a different milk, such as soy or almond to sweeten it up.
      5. Thinking Cup: If you go to Thinking Cup for a chai latte, order to stay. They do beautiful latte art and it even tastes good too. They have perfected the right amount of froth in their hot lattes and the sweet to spice ratio can't be beat.