How to embrace the Freshman 15 and where to do it
By Alex del Tufo
You've heard the horror stories time and time again: yet another college freshman let their good health disintegrate after their first 2 a.m. slice of pizza. The "Freshman 15," for many, is a brutal reality. Factors to take into consideration may include proximity to FitRec (good luck Warren residents), dining points left over to use for Domino's delivery and number of weekend excursions. This would be an excellent opportunity to list a few sensible ways to keep your health intact, but that seems less fun to me. Instead, here are the best places to pack on the inevitable pounds — all on, or close to, campus. You may as well do it right.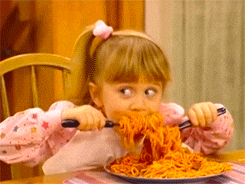 Nud Pob
In my opinion, Nud Pob is one of the most underrated restaurants on campus. Often outshone by its neighbor up Commonwealth Avenue, Noodle Street, Nud Pob supplies some of the best Thai food in the Boston area. With quick service and impeccable proximity to Warren Towers, it's perfect for a quick dinner if it's past 9 p.m. or if the dining hall just won't cut it. Although an excellent lunch and dinner location, Nud Pob will not satisfy your post-party hunger, with doors closing between 10:30–11 p.m.
India Quality Restaurant
The hidden gem of Boston University, or at least hidden to myself until halfway through my sophomore year, is India Quality Restaurant. Coming from a home that ate Indian takeout several nights a week, I was disappointed by BU's Indian food options. It wasn't until I discovered India Quality that my home-fueled craving was fulfilled. Although it's on the expensive side for takeout, the food is high quality and consistently delicious. It's an easy takeout option for any students in the Kenmore area.
UBurger
While not underrated nor a hidden gem, UBurger is worth it all the while. With locations in both Kenmore and West Campus, UBurger truly fuels any BU student. With incredible burgers, chicken burgers and to-die-for shakes (also known as "frappes"), UBurger can satisfy any need. But get it done early, because UBurger will have its doors shut if you show up for a late night snack past 11 p.m.
Sunset Cantina
This article would not be complete without a shoutout to the restaurant that single-handedly supported my Freshman 15 efforts. Sunset Cantina — and their infamous XXL nachos — is a perfect place for a late night snack with friends. Piled high with one hundred toppings and a slab of sour cream, the nachos may not be impressive cuisine, but they sure satisfy the craving.