A ranking of Boston-area beaches
By Alex del Tufo
You don't attend a coastal California school, but Boston has a few tricks up its sleeve when it comes to white(ish) sand and blue(ish) water. Here is a ranking of the top five Boston-area beaches. Starting close to home: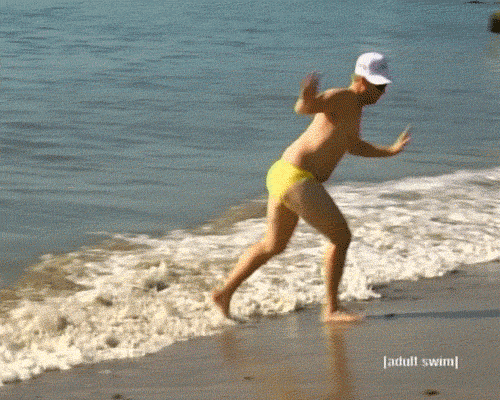 1. The BU Beach
Ha ha. But seriously, it could be worse. Conveniently located and technically near water, the BU Beach is a staple for students. When the sun comes out, it's the best place on campus to lay out, play frisbee or, as the tour guides say, "close your eyes and pretend the traffic is waves." But if you're looking for some "real" sand and "real" waves, here are a few better options:
     2. Revere Beach
Revere Beach is one of the most popular beaches in the Boston area and is accessible by the Blue Line. Although the beach holds a reputation for being a little less than clean, it's not hard to find a spot to relax along the extensive beachline.
    3. Castle Island
An easy Uber ride — or a slightly less easy bus ride — away, Castle Island is a classic Boston beach. Not perfectly clear or blue, but a great place to cool off on a hot day. While you're there, you can have a picnic on the grass by the harbor or visit the massive 17th century Fort Independence.
    4. Walden Pond
Although not on the ocean, it's impossible to deny Walden Pond is a beach. Approximately 20-30 minutes outside the city, Walden is a bit of a hassle to travel to, but well worth the work. Surrounded by pine trees with a sand beach along the entire perimeter, it's the perfect place to escape city reality for a few hours.
    5. Cape Cod
This may be a cheating answer as it's not technically in the "Boston area," but there's no denying that the Cape is the best beach nearby. Rent a Zipcar for the day and journey a couple hours to Cape Cod. With perfect white sand and clear water, it's the closest you can get to the California sunshine without the plane ticket.