I spent 24 hours trapped in Portland because of the Olympic Stars on Ice show, and it was weird
By Kevin Hom
While thousands of runners prepared to race in the rain the night before Marathon Monday, I was on a journey to Portland, Maine. There were plenty of people who asked me what I doing in Portland, and to be honest, there probably is no good reason to be traveling up to Portland on a normal day. I salute you for joining me on this less-than-spectacular trip.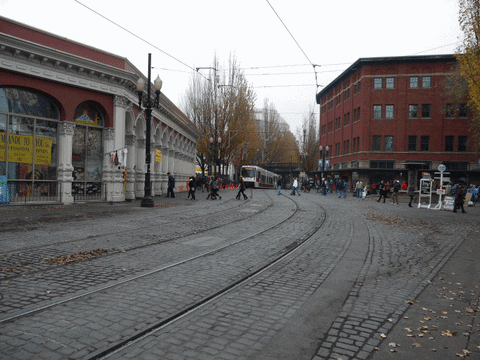 I planned on going to Portland approximately two months in advance, and I made sure to buy an early ticket because I assumed I would go take a bunch of pictures and sightsee at Casco Bay and Old Port. Little did I know I'd be stepping off the bus to a snow/hail mix, severely underdressed — I was wearing a white Team USA Olympic windbreaker, a gray hoodie with a long sleeve T-shirt underneath, black jeans and a pair of running shoes.
Virtually stuck at Portland Transportation Center, the only visible dwelling nearby aside from a couple houses, I contemplated sitting out my misery for seven-ish hours. But I was growing hungry, so I decided to catch the next bus (buses ran once an hour) downtown to see what was available to me. A quick peek using Google Maps showed me that virtually nothing was open until 1 p.m., except for the Portland Museum of Art. So despite not being an "art" person, the Museum of Art would become my home for three hours. I swear the art wasn't very nice. Ninety-nine percent of the artists there were American, for starters. Need to see it to believe it? I spent a long while staring at a most hideous Richard Tuttle painting.
I don't know whether to thank or loathe Groupon for presenting me with a half-off coupon to go to the museum. I guess an $8.50 donation to a museum is better than hanging out at a bus station all day.
Once the clock struck 1 p.m., I walked down the block to a gastropub called Little Tap House.
After I was seated, the manager asked me if I was in the Olympics, which I should've replied: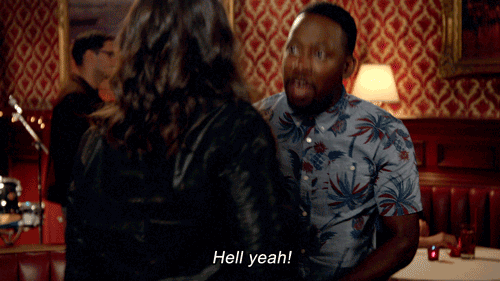 It probably could've gotten me a free meal and a picture on their "wall of fame." I could tell my children that a restaurant in middle-of-nowhere Maine had believed that I was an Olympian.
Having to tell the manager that I wasn't at Pyeongchang, nor was I part of the Olympic team was quite humorous. I had to stifle my laughter to avoid being impolite.
I had the French onion soup, the poutine and the Canadian eggs. They were pretty good. I wish I had the sense to take pictures, but it was cold, and I was hungry. I didn't realize my faux-pas until I was halfway done with my meal.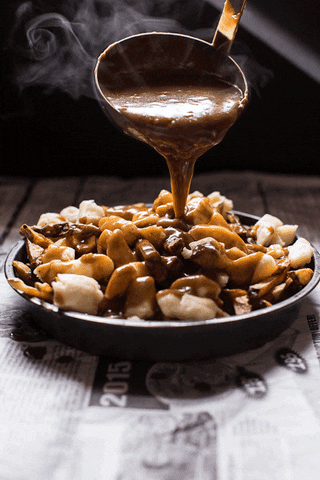 The manager's question didn't really surprise me. She was probably aware of the Stars on Ice show, which — taadaa! — was the reason why I was there. Stars on Ice had shows in Boston and Providence that would've been more convenient for me to go to. However, the meet-and-greet tickets were sold out for those shows. So, being the autograph and picture seeker I am, I trekked out three hours via Concord bus to Portland!
The meet-and-greet was pretty cool too. I guess it's just me bragging at this point.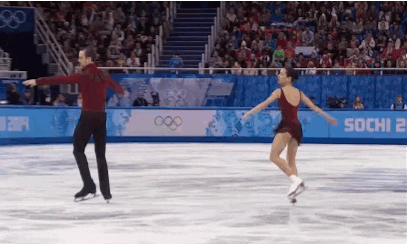 Granted, they were so incredibly nice to everyone, but they took forever. As in, I bought a ticket to go back to Boston at 8 p.m., and well…
Let's just say I missed that bus badly. I took an Uber back to Portland Transportation Center, only to find out that the next bus wouldn't come until 3 a.m., and the station would close at 11 p.m. To make matters even worse, I had to stay overnight in arguably the emptiest city of all-time. And it was freezing (remember, I was already underdressed earlier). In other words, I ended up here trying to find a place to stay for the night.
It took me 15 minutes to come across a place called the Inn at St. John, and it was… accommodating.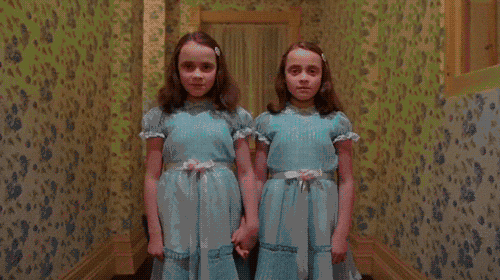 There was free water and cookies and a free breakfast (consisting of muffins and Nature Valley Granola Bars). But the rooms were incredibly small.
I had to pay an extra $4 for a private bath or share one with a bunch of strangers dorm style. I opted to splurge a little bit today given the circumstances.
I did make it back to Boston on Marathon Monday morning — just in time to face-plant on my bed and fall asleep.