Here are a handful of women crushing the rock band scene
By Brittany Moura
The past few years have been amazing for girls leading grunge-influenced rock bands.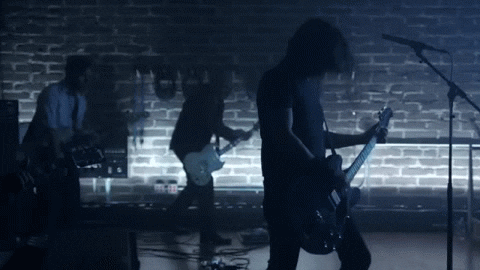 Eighties and 90s bands like Hole, Bikini Kill, and Sonic Youth trail-blazed the path for modern bands such as Wolf Alice, Honeyblood, Cherry Glazerr, and Sunflower Bean. The music, fashion and culture trends of the 90s have stuck around for a long time, and I don't see them going anywhere, and, especially in the case of music, we should all be thankful. Here are some of the screaming females most deserving of your listens:
Ellie Rowsell of Wolf Alice
Wolf Alice has been in the spotlight for a few years now, opening up for The 1975 and even scoring a grammy nomination in 2016, but their most recent endeavor deserves more love than it's been receiving. Their sophomore album, "Visions of a Life," is beautiful, balancing dark and light energy in a way only Rowsell can manifest vocally. For me, grunge music has always made use of human anxieties, and their song, "Sky Musings," is the perfect example of the sometimes terrifying nature of existing. Rowsell growls, "Will my head stay up in the clouds when they open those dark and heavy metallic doors? / Twenty minutes before we're back on the ground / No keep this thing going turn this f*****g thing around / Ma'am you need to wear your safety belt / Well, wring it around my neck maybe that will help."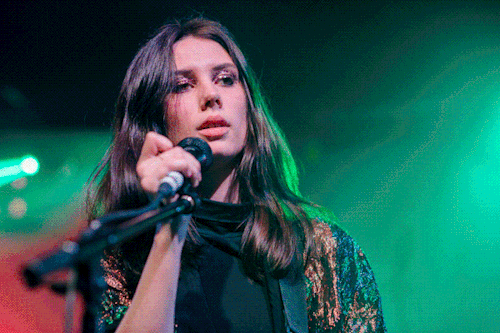 2. Stina Tweeddale and Cat Myers of Honeyblood
Honeyblood is a Scottish duo formed in 2012 and have supported acts like Foo Fighters and Courtney Barnett. Their most popular song on Spotify, "(I'd Rather Be) Anywhere But Here," portrays a different look into human anxiety and the loneliness that comes with somebody leaving you. Their lo-fi sound, coupled with lyrics like, "Said the city was killing / And so the smog / It got under your skin / But now you're gone, gone" give them the grunge, sad-girl reputation that draws listeners in.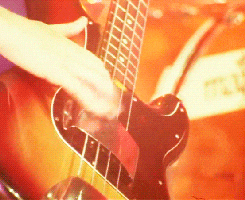 3. Clementine Creevy of Cherry Glazerr
Cherry Glazerr has had many members come and go, but the strong female voice of Clementine Creevy has been sustaining the band's sound since she was just 15 years old. Their full length debut, "Haxel Princess," was described by The Los Angeles Times as "concocted from a mix of attitude, silliness and garage-born guitar haze," which is what makes them stand out from a lot of bands in the scene that try — real hard — to look cool. Creevy doesn't care what anybody thinks of her or her musical projects, highlighted in their song, "Teenage Girl," with the lyrics, "Internalize so much, but so little / Don't make us feel belittled, world." Ladies, we all know just how relatable that statement is.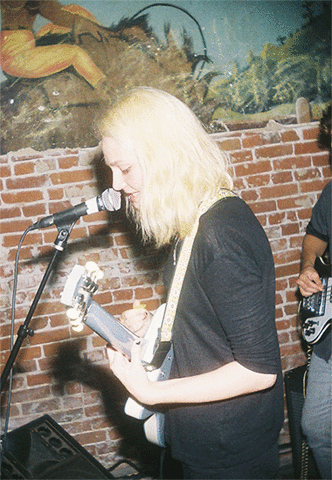 4. Julia Cumming of Sunflower Bean
Sunflower Bean, founded in Brooklyn in 2013, rose to dominate much of the area's DIY scene. Their debut album, "Human Ceremony," is probably still at the top of every Urban Outfitters playlist. Dressed in garb similar to the babydoll dresses and slips made so popular by Courtney Love, lead singer Julia Cumming became the poster girl for everyone still holding on to the aesthetic. Since then, they've combined their grunge tendencies with some groovy 70s Fleetwood Mac vibes, and put out the brand new album, "Twentytwo in Blue," featuring some of the band's best work. Their music video for "Crisis Fest," features a segment where Cumming asks several teenagers how it feels to live in America today. This move highlights only one of the many activism ventures she's been a part of in the past few years. Not to mention, she's a great bassist who encourages her female fans that they can be amazing musicians as well.