Here are 5 feminist Middle Eastern/North African films you should watch
By Mehr Gupta
Since taking a "Gender and Globalization in the Middle East Through Film" course this semester, I've learned about the intersection of gender, sexuality and globalization in the Middle Eastern and North African film industries. To gain a better understanding of gender roles in the region, or to simply enjoy great cinema, here are five films to watch over your summer break: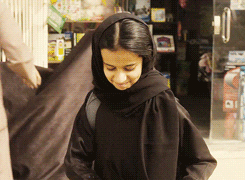 "Scheherazade, Tell Me a Story" (2011)
Director: Yousry Nasrallah
Country: Egypt
Language: Arabic
This modern take on "A Thousand and One Nights" follows talk show host Hebba while she interviews women in Cairo. The film follows each woman, all from different backgrounds, navigating their way through an environment of oppressive politics and repressed rights.
      2. "Ten" (2002)
Director: Abbas Kiarostami
Country: Iran
Language: Persian
This docufiction explores the various social problems that arise for women in Iran's society through a female taxi driver's conversations with her passengers. Many of the cast members were untrained actors, and elements of the characters are based on real-life.
      3. "Mustang" (2015)
Director: Deniz Gamze Ergüven
Country: Turkey
Language: Turkish
Living under the strict rule of a conservative Turkish village, five young orphaned sisters are prepared to be married off. Through a female perspective, the director critiques Turkey's patriarchal society while presenting a story of female heroism and empowerment.
      4. "Jellyfish" (2007)
Directors: Etgar Keret, Shira Geffen
Country: Israel
Language: Hebrew
This film captures the separate lives of three women — a bride, a caterer and a domestic worker — whose stories intertwine with their shared solace from the sea. The story follows their unique struggles in Tel Aviv.   
      5. "Wadjda" (2012)
Director: Haifaa al-Mansour
Country: Saudi Arabia
Language: Arabic
A young, witty Saudi girl enters a Quran recitation contest at her school in hopes of winning money for a bicycle. The film aims to provide a glimpse into the possibilities and limitations of a misogynistic society for a young girl. The film production broke many barriers, being the first feature in Saudi Arabia made by a female director and the first to be filmed entirely in the country.