The 5 best breakup songs to get you through the week
By Brittany Moura
With the end of cuffing season upon us, it's time to discuss the best breakup songs from the past year. And remember, with the warm weather, take some time for yourself to bask in the sun and recover from the emotional turmoil your breakup is giving you.
"Planet Hunter" by Wolf Alice
This melancholic, contemplative and absolute trip of a song captures exactly what it's like to be young and feel lost. The song begins with soft guitar strumming that builds into a loud, ferocious explosion of feeling and starts with the lyrics, "A moment's happiness / Under the influence / I tried all night to recreate / And it was never ever gonna last long / And it was only ever gonna go wrong." This is a relatable phrase for anyone pushing through the emotions that come with a breakup or any big change in life.
Another lyric that gets right to the heart of the breakup feeling is, "I left my mind behind in 2015," signaling that singer-songwriter, Ellie Rowsell, still hasn't healed. However, the song is optimistic overall. While she's rummaging through the emotional baggage of the past, she's comparing herself to a "planet hunter," and a "brave deviator," reminding herself that there is more to be experienced and that there is a light at the end of the tunnel.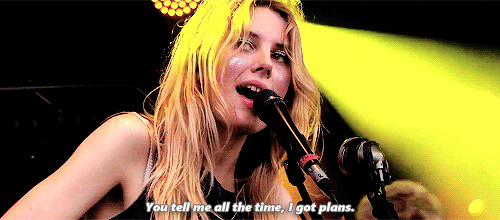 2. "Slick & Delta Queen" by Kyle Craft
Southern crooner Kyle Craft paints an image of loss in a beautiful way. He tells the story of a past love and sings of how her image haunts him wherever he goes, and how they used to "bitch of love as if it was a chore / But we made it both to ease both our minds." The chorus of the song is the most impactful, where he sings as if in pain, "And I never once called you baby / I never once called you anything," and then later, "Oh, I bet he calls you baby / I always thought you were more to me." The arrangement of the song, with low crooning horns, a bit of keys and soft guitar strumming, along with the clarity and hurt in Craft's voice, makes this song one of the best ones to cry to.
    3. "Forgiveness" by Paramore
Paramore's album, "After Laughter," is already criminally snubbed. Even more underrated is the track "Forgiveness," which draws on some of their best influences. A Fleetwood Mac-induced lullaby for somebody you just can't forgive, this song has the most biting, honest lyrics I've heard from this band in a very long time. "And I don't pick up when you call / 'Cause your voice is a gun." The bridge of the song, "Don't you go and get it twisted / Forgiving is not forgetting," is Hayley Williams herself reminding you that if you've been hurt by someone, don't let them walk all over you. Have a forgiving heart, but hold your head and heart high.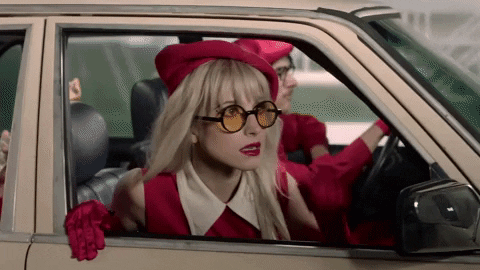 4. "That's Your Lot" by Blaenavon
This one's a bit more depressing than the last few, but this is, in fact, a crucial stage of getting over a breakup. You're allowed to wallow in your sadness! Ben Gregory, lead singer of Blaenavon, does this with the title track of their debut album, with lyrics like, "But I can't throw away, throw away / The reminders of those brilliant days." He also does this with the repetition of, "It's only been three years," at the end of the track, in reference to the length of his failed relationship and how badly he wanted it to continue. For somebody that just got out of a three-year relationship, this one hits home hard.
  5. "To Be Without You" by Ryan Adams
Ah, Ryan Adams, the go-to breakup musician, the male counterpart to Taylor Swift. If you haven't listened to his "1989" album cover, go do that first. However, this song off his 2017 album, "Prisoner," is not only a great breakup song, but a great spring/summer tune. His classic folky disposition and honest lyrics like, "Stinging from the storm inside my ribs where it thunders / Nothing left to say or really even wonder / We are like a book and every page is so torn," can get you through the darkest storms.