An Italian's first Red Sox game
by Marco Marabello
Marco, a resident FreeP blogger on exchange from Italy, has spent his semester experiencing life in America. In this series, Marco discusses all his first experiences of different aspects of American life.
This past Sunday, I saw my first baseball game at Fenway Park.
It was actually the first baseball game of my life, since in Europe, baseball is not played as much as it is here. As far as I understand, the Red Sox play a big role in Boston's life, as well as the other Boston sports teams. Living on Beacon Street this semester, I often walk beside Fenway Park. Every Target I've been to sells Red Sox T-shirts. Every bar in Fenway has something related to the Red Sox.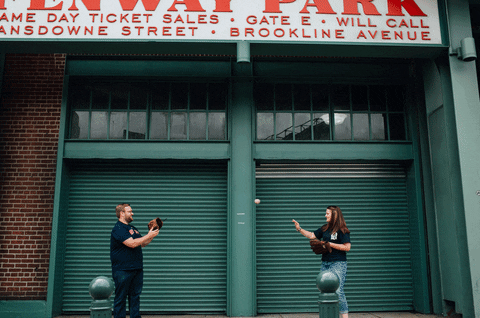 Essentially, everything in this city screams "you must go the a Red Sox game before you leave." And so I did.
It was an horrible day to attend a baseball game. To quote "A Wrinkle in Time," "It was a dark and stormy" day: It was cold, rainy and at a certain point even a thing that resembled snow…  The 15th of April, are you kidding me? Nevertheless, the weather didn't discourage me and my friends to stick it out. The game was Red Sox vs. Orioles. It probably would have been better to see a  Red Sox vs. Yankees game. One of the few things I have learned about baseball is how intense their rivalry is, but not knowing anything about the game, all the teams were equally good for us to see.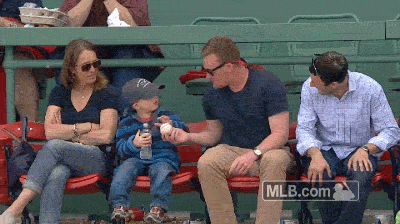 Going through security at Fenway Park is an overwhelming experience. You can feel the history of the old building, which has been Boston's ballpark since 1912. You can see everything from your seat: all the renovations the park has ever had, Red Sox's history and all the World Series they have won. You can hear the crowds of Red Sox fans moving to and from their seats. It's like a holiday: Everyone is happy to be there with friends and family and just have fun together.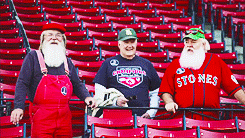 When the game started, I literally knew nothing about baseball's rules, other than that it involves the use of a bat, a ball and a peculiar glove. Well, when the game finished, I was in the same epistemic situation. I should study up on baseball's Wikipedia page to understand more for next time I go. Well, even if I found it boring and I left before the end because of the freezing cold, I plan to go to another game, this time knowing the rules, hoping to understand it and enjoy it as the American cult that it is.
https://en.wikipedia.org/wiki/Baseball