Ryan's Roast: Blue State Coffee
By Ryan LaRosa
Boston is home to a wide variety of specialty coffee shops and roasters. In recent years, the scene has grown across the city, with some older shops expanding to multiple locations and new shops popping up quickly. Here at Boston University, Starbucks is a mainstay, with many locations across campus. While convenient, there's so much more to coffee than Starbucks. Whenever you have a second, take the opportunity to venture away from campus for a moment and enjoy one of Boston's many great coffee shops.
Blue State Coffee is a BU West Campus staple serving up freshly roasted beans and quick bites. The shop donates 2 percent of proceeds to local charities, and they even allow customers to vote on what charity their money will go toward every time they make a purchase. They source and roast only fair trade coffees in their South Windsor, Connecticut roastery and typically offer a light roast and dark roast option. As far as food goes, Blue State offers a seasonal menu focused on fresh, from-scratch baked goods and sandwiches. The cafe offers a comfortable, welcoming environment that isn't quite as stuffy as some other specialty coffee shops in the city. Whenever you're looking for an interesting new place to study or pick up a coffee and a bite before class, here are some ideas on what to get at Blue State Coffee:
Aeropress
Blue State is one of only a few coffee shops near BU that will use this brewing method, and it makes for a very interesting cup of coffee. A cross between espresso and French press, the Aeropress is a unique single cup brewing method whereby ground beans are brewed in a chamber for a few minutes before being pressed through a paper filter in a pressurized environment. The result is a very flavorful, clean cup that lacks the bitterness and heaviness that often accompanies French press. I'd recommend trying Blue State's dark roast with the Aeropress, especially if you tend to like espresso. They do a great job and the staff is really helpful — they will even explain the process to you.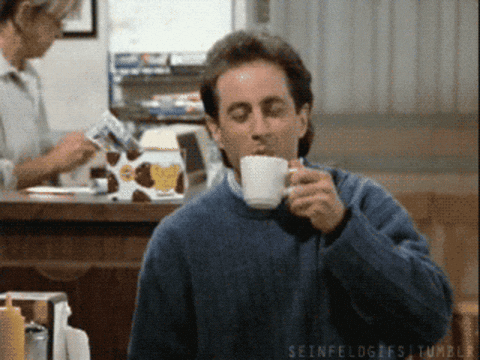 Ranch BLT
Technically, this is a BLT because it has lettuce and tomato, but for the most part, it's a bacon sandwich that comes with a little lettuce and tomato. They pile on lots of thick-cut applewood-smoked bacon with a smear of spicy buttermilk ranch on sourdough bread. Definitely a good choice if you're hungry and in the area at lunch time.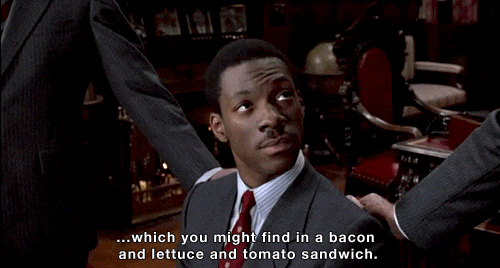 Cold Brew
The cold brew coffee at Blue State is excellent. It has a nice, full flavor without being bitter at all. You can tell the people at Blue State really care about their coffee. Even the simple stuff like their cold brew is brewed spot on every time. It's the perfect order for a warm spring day.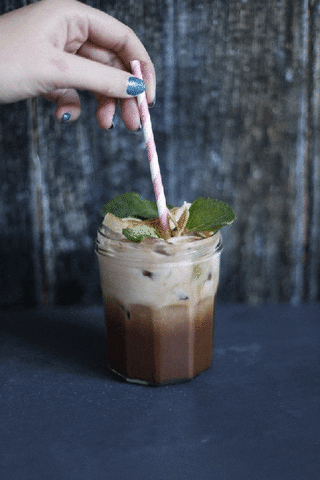 Cascara
Not too many shops in the Boston area carry Cascara regularly, making this offering from Blue State a unique opportunity to try something new. Cascara is essentially a tea made from the dried skin and husk of the coffee cherry. Some people may not know that coffee actually is not a bean at all, but rather the seed from within a fruit that's commonly referred to as a cherry. Those seeds are then dried and roasted, and become what we know commonly as coffee beans. Cascara is the result of brewing the dried skins of that coffee cherry in hot water. It has a delicious fruity taste with a bit of a stronger finish than most fruit-based teas. Cascara really is not tea or coffee, instead falling somewhere in the middle. It has a slightly higher caffeine content than tea, around a quarter of the caffeine content of average coffee. Definitely give this a try next time you have a chance, and be sure to keep an eye out for this drink in more and more places as it grows in popularity.