Breakfast at Ali's: Eastern Standard
By Alia Al-Chalabi
The best part about Boston is the food. Whatever cuisine you desire, there are endless options and places to choose from, but the best meal of the day — and the most important — is breakfast. I'm here to be your guide to the best breakfast in Boston. This series is all about everything you could want out of a fun breakfast in our city, whether it's live music, affordable comfort food, decadent French toast or a unique spot to try.
A BU classic, Eastern Standard offers a variety of delicious brunch options right in the center of Kenmore Square. While its claim to fame is its fancy cocktails and generous dinner portions, the best part is actually the weekend brunch. A classic take on all of your favorites will keep you coming back for more every time.
This is a true brunch menu because it mixes the lunch and breakfast options better than almost anywhere. You truly get a dish situated between the two meals, or get a mash-up like the quiche. Who knows what meal you're supposed to eat quiche in, anyways? My favorite item on the menu is the cinnamon french toast without the bananas for a breakfast take. The sweet balance of the maple glazed pecans and delicious egg wash soaked bread will satisfy all of your cravings. If you're in the mood for lunch, I recommend the French Dip. The au jus sauce is perfect with the roast beef sandwich, and I can't forget to mention the hearty portion of fries that come on the side.
Not only is Eastern Standard conveniently located, but the inside looks a cute French cafe and bar with a modern spin. The staff is very accommodating, and no matter how crowded it gets, you never have to wait too long for your food. It's the perfect sit-down meal in the midst of all the dining hall grub we consume every day.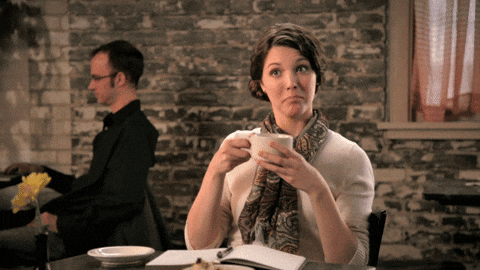 Eastern Standard is also a great break from all the studying and end-of-the-semester projects that are coming up. Since it's not too far from any spot on campus, you can't feel too bad about venturing there. If you want an awesome spot to please all your friends, head to Eastern Standard on Saturday or Sunday for brunch.