A track-by-track defense of The Weeknd's new album
By Mehr Gupta
A year ago, I was frantically screaming in the blazing Coachella heat, standing on my toes to get a glimpse of The Weeknd, otherwise known as Abel Tesfaye, who made a surprise appearance during a set. A year later, I must constrain my fangirling to the dimensions of my dorm room. To fit the darker vibe of his new album, a contrast from his "Starboy" era, I plug in my headphones, gaze out at the rainy April weather and listen to "My Dear Melancholy,." The Weeknd has gotten a lot of slack for the slower pace of this album, but the wistful soundtrack only makes me love him more. Here's a track-by-track rundown defense of "My Dear Melancholy," (and why each track deserves to be loved):
Track 1: "Call Out My Name"
Selena Gomez must've hurt him bad, because the opening track makes me feel just what the album title entails: melancholy.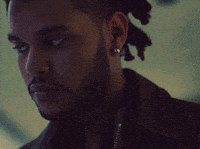 Track 2: "Try Me"
Despite the sadness he feels, Tesfaye talks about being open to a second chance in this incredibly catchy track. More specifically, he's attempting to convince Gomez to leave Justin Bieber, who she rekindled with shortly after her breakup with The Weeknd.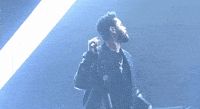 Track 3: "Wasted Times"
Tesfaye seems to be reminiscing about his two-year relationship Bella Hadid: "Wasted times I spent with someone else / She wasn't even half of you." He recalls how she was a fan before he made it big, and now girls only want him because he's successful. If Bella is listening, an Abella reunion would make my heart happy.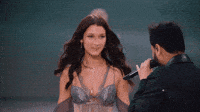 Track 4: "I Was Never There"
When Tesfaye was making his first album in 2012, he relied heavily on drugs. In an interview that year with The Guardian, he revealed drugs were a crutch for him. "There were songs on my first record that were seven minutes long, rambling— whatever thoughts I was having when I was under the influence." The song hints how, as a result of his breakup, he has continued to resort to drugs and alcohol to numb the pain.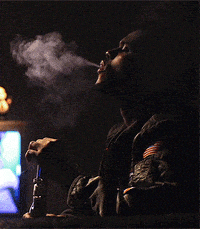 Track 5: "Hurt You"
In this track, Tesfaye acknowledges his trouble with relationships. He warns women not to fall in love with him, as he will most likely hurt them.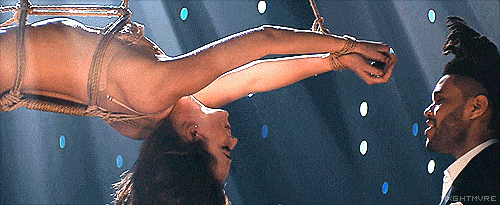 Track 6: "Privilege"
The outro track shares the pain Tesfaye feels at seeing his lover leave him after he put his heart and soul into their relationship. He hints at Gomez's battle with Lupus and how he did his best to be there for her. Insiders revealed he was even willing to donate one of his kidneys to her for an operation. The song once again alludes that he's back on drugs, such as prescription pills, to cope with the pain.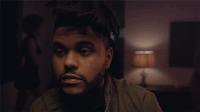 My verdict:
Many long time fans who opposed The Weeknd's shift to pop in "Starboy" are glad to hear the EP's mellower regression, but still feel it doesn't live up to "Trilogy," his first album. While Tesfaye's melancholic style is close to my heart, I personally enjoyed his mainstream buildup as well and found "My Dear Melancholy," to be a pleasant hybrid of the old and new.