Here are the coolest sneakers from last year
By Kevin Hom
Unless you're a sneakerhead, there's a good chance you're missing out on some really cool sneakers. From unique sneaks to the downright outrageous, this listicle has you covered!
Food-Themed Adidas Ultra Boost sneakers
Last year, Adidas teamed up with Refinery29 to auction off 50 sneakers created by 11 local artists. Each sneaker represented food or iconic symbols of each U.S. state, with the proceeds benefitting womenwin.org.
Link: https://www.eater.com/2017/7/11/15954056/adidas-pizza-shoes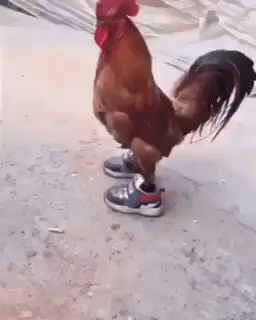 2.) Kyrie 3 Bruce Lee
If this sneaker reminds you of the "Game of Death" suit Bruce Lee wore, you'd be right. Released on Nike+ SNKRS on Sept. 15, 2017, this Kyrie x Kobe 3 shoe paid homage to the late martial artist.
Link: https://sneakerbardetroit.com/nike-kyrie-3-bruce-lee-release-date/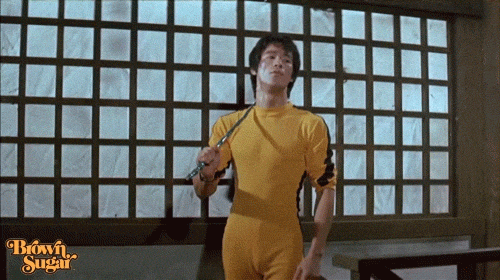 3.) Self-lacing Nike HyperAdapt 1.0
These sneakers came out with a lot of fanfare as the first ever self-lacing shoes available to the public. The self-lacing Nike HyperAdapt 1.0 came out in 2016 at a $720 price point. Don't worry though, a more affordable 2.0 is expected to come out in the future.
Link:https://www.mensfitness.com/life/gearandtech/nike-hyperadapt-10-review-what-its-wear-self-lacing-back-future-shoe-weve-always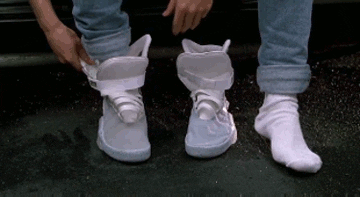 4.) Jeremy Scott Adidas Teddy Bear Shoes
The Adidas Jeremy Scott collection of sneakers has a lot of unique and flashy designs. We'll go with this cuddly bear. These sneakers came out back in 2010, but it's safe to say that not many teddy bears are worn out on the streets today.
Link:https://www.pinterest.com/pin/561824122236943829
Or if poodles are more your style:
Link:http://www.sneakerwatch.com/article/12047/jeremy-scott-x-adidas-originals-js-pink-poodle-detailed-look
5.) NBA jersey Converse
How about sneakers made with other fabrics aside from suede and leather? These Converse were made out of cut-up NBA jerseys.
Link:http://news4sanantonio.com/sports/spurs-zone/look-converse-unveils-chuck-taylor-gameday-sneakers-made-with-a-spurs-jersey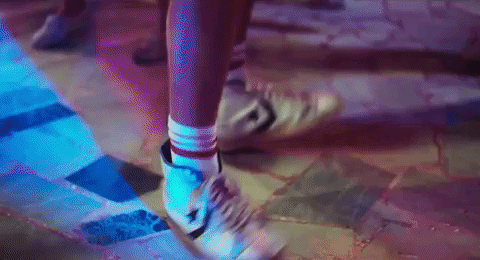 These Jordans released in January were made from Levi's jeans:
Link: https://www.nike.com/launch/t/air-jordan-4-levis-snkrs-pass-nyc