Noe's Choice: 'The Great Gatsby'
By Noelle Monge
Remember in high school English when everyone read "The Great Gatsby," got really into it and used it to fuel their teenage angst? Well, I do. I'm bringing those feels back this week on "Noe's Choice." Was F. Scott Fitzgerald successful with his original novel or did Baz Luhrmann transform the story into a better film? Let's find out.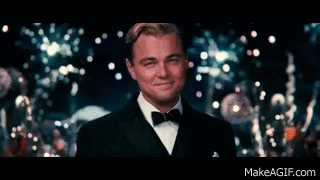 Book
Noe loved:
The world that Fitzgerald created was incredibly impactful for both his time and ours. He tells us the story of a man living what looks like the dream, but is really plagued with regret and lies. I think this is one of the few classics that people read for leisure and educational literature, which speaks to how beloved Jay Gatsby and his pals are.
I believe that the best part of the book is its point of view. It intimately explores the life of Gatsby, who has lost himself in the midst of seeking attention, from the perspective of Nick Carraway, who unwraps the mystery of the central characters. No other POV would have worked because of how twisted every element of the story is. It was the best move to transfer readers into the world of the Roaring '20s, making us all Jay Gatsby's "beautiful little fools."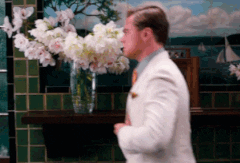 Noe hated:
This is a classic. I feel like having even the slightest issue with the novel would be a sin. Despite this, I want to point out how similar this novel's themes are to a lot of Fitzgerald's other works. All of his books revolve around old versus new money, which is a great theme to focus on. The manner in which he does it, however, is too stylistically alike to not notice. "The Great Gatsby" is the best novel by far, but there is not much variety found in his work.
Film:
Noe loved:
Luhrmann is known for creating intensely elaborate scenes, but his talent truly shines through in the film adaptation. From amazing costumes to beautiful parties, he does more than bring this story to life: He visually makes it his own. Every element of the film makes you wish that you could be a part of Gatsby's world. Plus, the soundtrack is out of this world, with an iconic rendition of "Back to Black" by Beyoncé, and how could we forget "Young and Beautiful" by Lana Del Rey?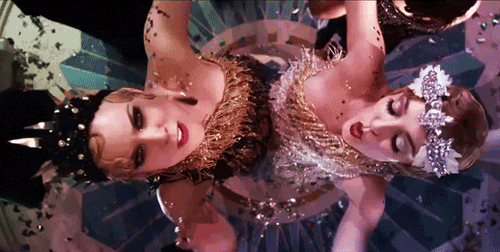 Noe hated:
I feel like the casting was more focused on obtaining A-listers rather than accurate character portrayals. Leonardo DiCaprio was stunning, but I would have liked to see someone less famous take on the challenge. Choosing a fresh face would have also emphasized the message of the plot. Old, legendary Hollywood is so out…
Noe's Choice:
The film wins this one. Luhrmann portrayed the novel in a way that everyone hoped for, but also made it so much better than anyone expected. Vivid colors, fun party scenes and great camera movements turned a straightforward plot into a trip back to a vibrant '20s.