3 indie record labels you should support
It's easy to assume that most of your favorite artists are backed by a huge record label like Sony or Columbia; however, you might be surprised to find out some of the big-name artists signed to a few of these smaller independent record labels. These kinds of labels usually allow for more creative freedom for their signed acts, and it doesn't necessarily mean they aren't bringing in the big bucks. Ever heard of The 1975, or Arctic Monkeys? Here are some of my favorite indie record labels which distribute some of my personal favorites:
Cooking Vinyl
Cooking Vinyl is a record label started in 1986, founded by former manager and booking agent Martin Goldschmidt and his business partner Pete Lawrence in London. Probably the least well-known label on this list, they boast artists such as City and Colour, Fantastic Negrito, Adam Cohen (Leonard Cohen's son), Counting Crows, Marilyn Manson, The Cranberries and my personal favorite, acoustic singer-songwriter Lewis Watson. They define themselves as, "Happily installed in its own bright and solar-powered headquarters in West London, Cooking Vinyl's enduring success is testament to its willingness to approach the business of selling music with open ears and open minds, whilst resolutely defending its independence." Cooking Vinyl is clearly passionate about the importance of independence in music, and us music-lovers should be aware of the benefits of these labels in regards to the treatment of artists and their creativity.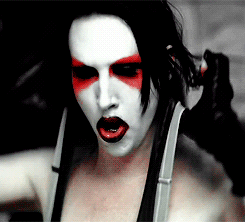 2. Dirty Hit
Ah, Dirty Hit. If you haven't heard of it by name, you know of it by their most popular artist, The 1975. Indies unite! Made up all entirely British bands and solo artists, the label was formed in 2009 by Jamie Oborne, Brian Smith and former soccer player Ugo Ehiogu. You've probably heard of some of the artists, including Wolf Alice, a kick-butt guitar band lead by vocalist Ellie Rowsell, whose debut album, "My Love Is Cool," faced overall positive reviews and whose lead single, "Moaning Lisa Smile," was nominated for a Grammy for Best Rock Performance. Dirty Hit has a wide array of female performers, including solo artist The Japanese House and band Pale Waves, who have also seen their fair share of success within their first year of being signed.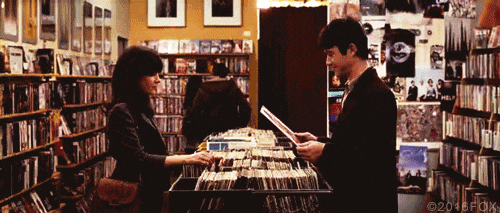 3. Domino Records
Two words: Arctic Monkeys. Another two words: John Cale. Another British label, Domino Records is probably the most successful of the three I'm discussing. Founded in 1993 by Laurence Bell and Jacqui Rice, they shot to indie fame in 2005 with Franz Ferdinand's hit album, "You Could Have It So Much Better," and not to mention, the famous Brit-rock dance tune, "I Bet You Look Good On The Dancefloor" by Arctic Monkeys.