Why we need "Love, Simon"
"Love, Simon" has hit the theaters with great accolade, earning a 91 percent score on Rotten Tomatoes and taking social media by storm.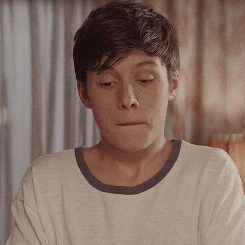 Finally, we have a gay film accessible in mainstream cinemas with a message other than heartbreak and defeat. The film focuses on Simon, a "normal" high school kid with a big secret — he's gay. Much different to the themes and messages of the highly-acclaimed "Call Me By Your Name," it ends happily, and that's exactly why we needed it.
The LGBTQ+ community deserved a romantic comedy full of cheesy plot lines and questionable acting (sorry, Jennifer Garner). It was incredibly refreshing to see a gay teen with accepting parents who genuinely cared about the well-being of their son. Although this unfortunately can't be said for a lot of parent-child relationships, especially with gay youth, it was such an important representation because there were parents in the audience. I felt a palpable difference being made in the minds of the viewers as the entire audience burst into happy tears when Simon came out to his parents on Christmas day.
There is an endless list of heteronormative romantic comedies, and quite frankly, it's sad it took this long for "Love, Simon" to come to fruition, but any progress is a success. Success doesn't come without critiques, however, as it's arguably unfair to have a straight man play the lead role while there are so many gay actors who deserved the recognition. The film's writer, Becky Albertalli, has also had to combat a lot of unfair criticism that has had to combat. Some have claimed that there is "romantic chemistry" between Simon and his female best friend, Leah. Albertalli came to Twitter with this confirmation of Simon's sexuality:
https://twitter.com/beckyalbertalli/status/977273933706690561
The fact that some viewers refused to believe Simon was gay tells a lot about how this film was necessary in further cementing a narrative that is so commonly misrepresented or not even told at all. This film is about representation, and if you can't get down with that, Simon says you can leave.