Top flops of the 2018 Winter Olympics
The closing ceremony for the 2018 Winter Olympics in Pyeongchang finished last Sunday. While hundreds of athletes conquered their respective sports, there were several… let's just say embarrassing moments. In no particular order, here are a few:
Austrian cross-country skier makes a wrong turn
Teresa Stadlober from Austria was 7 kilometers (4.3 miles) from finishing with a silver in a 30 km. race. Like your parents when they are driving with a GPS, Stadlober made a right turn when she should've turned left. Her chance at medaling evaporated, but she still managed to finish ninth.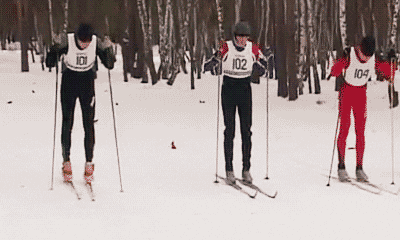 U.S. ice skating team
The Shib Sibs picked up a bronze in ice dancing and the U.S. picked up a bronze at the team event. Aside from that, this year's' U.S. ice skating performance was disappointing to say the least. While Mirai Nagasu was able hit a triple axel to clinch the team event, she couldn't hit it at the singles competition. Bradie Tennell and Karen Chen fell. Nathan Chen, the U.S. skate team's favorite, fell. And fell again.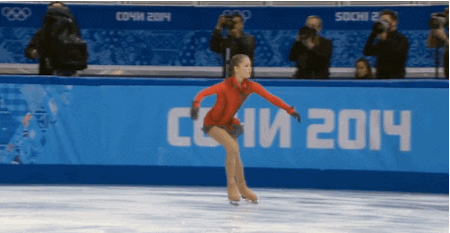 Elizabeth Swaney
Elizabeth Swaney, a Californian representing Hungary because of her grandmother's heritage, is now a household name, but for all the wrong reasons. The announcer described one of Swaney's loops as a "nice 360 switch" and another as an "alley-oop spin." Her less-than-impressive showing at the Olympics has the IOC scrambling to amend qualifications for competing at the women's halfpipe. Watch Swaney's performance here.
Lindsey Vonn
Lindsey Vonn picked up a bronze medal in her final Olympic games, but one must wonder what must've went through her head after her flawless Super-G run went for naught as a slip in her final turn cost her the silver.

It's heartbreaking for those who worked so hard over the past four years to get to this point and miss medaling by a fraction of a second or a point. Even qualifying for the Olympics is a hard enough task, unless you're Elizabeth Swaney, of course.
Bonus:
Nadezhda Sergeeva, a Russian bobsledder who wore an "I Don't Do Doping" shirt, failed a doping test at Pyeongchang. Go figure.