4 things you don't actually need to have a fantastic Friendsgiving (and one thing you do)
As Thanksgiving rapidly approaches, most of us are looking forward to "traditional" gatherings: catching up with family, wearing cozy sweaters and eating some scrumptious comfort food. But with everything great about Thanksgiving, there are some downsides, too: screening questions about your love life while squished between your emo cousin and your politically incorrect uncle at the dinner table, realizing halfway through dinner that your jeans ARE tighter than last year, and spending all of dinner praising your Aunt Linda's mediocre mashed potatoes. In the meantime, of course, there is another friendly feast to be had here at BU: Friendsgiving. Friendsgiving is the perfect way to celebrate the friends you've made at college, without all the stress of a typical Thanksgiving. Here are four things you don't actually have to worry about this Friendsgiving:
1. The food. There is a large amount of discourse regarding the traditional Thanksgiving menu: Is stuffing actually good? Is creamed corn gross? What even is pumpkin pie? Friendsgiving is a perfect way to avoid all this culinary drama, and instead opt for the potluck approach: having each of your friends bring a shareable snack that everyone likes, such as nachos or Chinese takeout, is an easy way to evade the more grotesque Thanksgiving foods, as well as being convenient and unique. This is also a great way to ensure that your friends with dietary restrictions have something yummy to eat, too.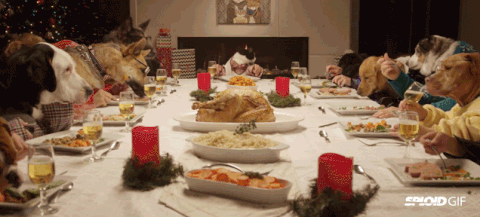 2. The location. Most large families have experienced this kind of dilemma: where are you going to fit a group of 30+ people of varying ages for dinner? Hosting can always be a drag, especially if there is a lot of food to be prepared and set out. But with Friendsgiving's pliability, one could really host anywhere — when there's a lot of yummy food to be had with some of your greatest friends, it doesn't matter if you're eating on the floor of a Warren Towers common room. (Though, of course, you would hope your friend in StuVi would volunteer to host).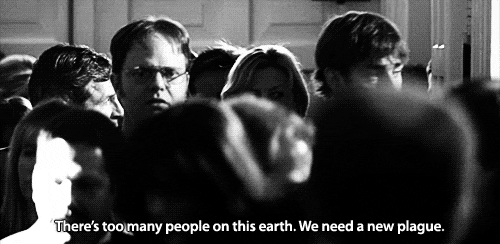 3. Awkward dinner conversation. While being with your family is great, sometimes the questions about what you're going to be doing with your future and when you're going to bring your significant other to dinner can be exhausting. But with Friendsgiving, you don't have to worry about intrusive questions or try to evade topics of politics and religion: At college, your friends know how little is going on in your love life and how even less you know about the future. Any conversation will revolve around the latest season of "Stranger Things" or spent analyzing Taylor Swift's "reputation" (though, to be fair, this could cause some fighting as well).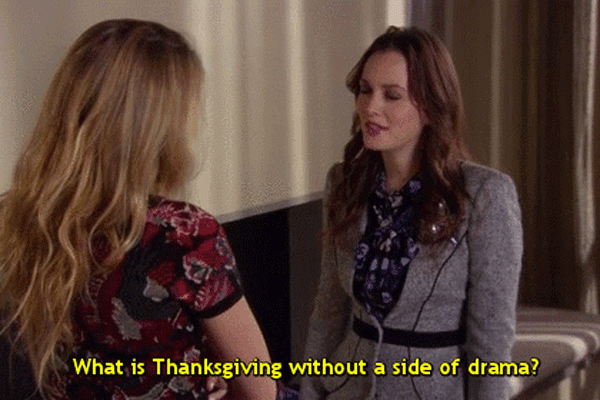 4. A historically problematic holiday. Though Thanksgiving has been transformed into a holiday centered around giving thanks for all the blessings in your life, it's important not to forget that it was originally a meal between the pilgrims and Native Americans, meant to secure peace and unity. History reveals just how unfairly the pilgrims treated the Native Americans not too long after this meal (King Philip's War, anybody?) and for centuries after, making Thanksgiving a tad hypocritical. However, Friendsgiving has no such problematic origins: a shootoff holiday celebrating the value of platonic relationships in your life, and the importance of friends gathering as a non-blood-related family? A completely pure and lovely concept.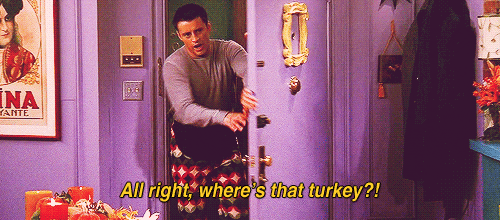 And, finally, the one thing you do have to worry about this Friendsgiving:
1. Your friends. At its heart, Friendsgiving is about being grateful for the people in your life who have supported you: a genuine thank you for the time your friend brought you Pavement during your eight-hour stint at Mugar studying for your stats final, or that time you both cried after you flunked that test, that time they helped you clean up after you puked on the floor. It's a "thank you" for the movie marathons, the shared laughs, the shared tears, the shared experience of flailing together. So, this Friendsgiving, make sure to tell your friends, "thank you."