Hot Let's admit it: one of the hardest things to do in college is staying healthy. With endless french fries and ice cream only a swipe away, it's hard to want to eat nutritious food. Especially at this time of year, with the weather getting colder and Thanksgiving around the corner, all I tend to think about is food. Luckily, there are many ways to eat healthy at and around BU, so we can avoid the late night chocolate and Hot Cheeto binges. Here's a few suggestions: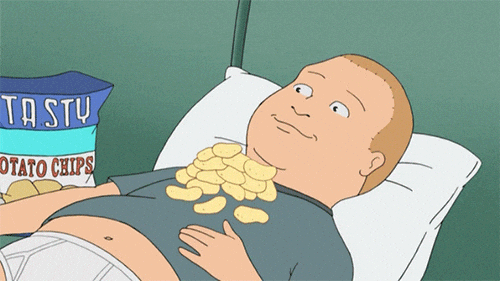 Warren
Although Warren's dining hall is known as the worst one on campus, there is one thing I love about it: the Mongolian grill station. Available almost every night, the Mongolian grill offers a hearty meal that is relatively healthy and will fill you up. You just pick your veggies, sauce and protein, and the chef cooks it up on the grill in front of you, Benihana-style. I always go for this if I find myself particularly starving because it will sustain me for the night. Not only does it force me to eat vegetables, but I also will avoid the midnight hunger pangs that lead me to eat an entire family size bag of chips in one sitting.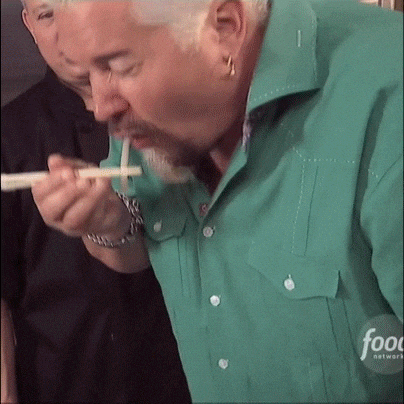 West and Bay State  
West and Bay State are the two better dining halls on campus, and that fact is reflected in their salad bars. Both have really good salad bars (much better than Warren) that usually include chopped up chicken. This way, you can make a salad that has more substance and added protein. There are also beans and beets, two foods that will also add substance to your salad and fill you up. With most salad bars, it's easy to feel unsatisfied with just a few chopped veggies and limited dressing options. But at West and Bay State, you can make some bomb salads that you will actually like, since there are so many options.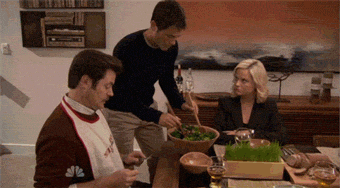 GSU
If you aren't a salad person, you have no need to fear. The GSU has a bunch of healthy options that aren't lettuce-related. Although the GSU salad bar, Loose Leafs, happens to be my favorite healthy food spot, Basho Express is a close second. You can make your own sushi roll or sushi bowl with brown rice, which makes it even healthier. If you are a sushi fan, I highly recommend this option. You have healthy carbs, veggies and protein all in one. What else could you want?
Snacks
This is probably where I slip up the most and end up eating crap. But I can't just avoid snacking all together, that's virtually impossible. There are some things that you can keep in your dorm that will make you feel a little less bad about snacking at 1 a.m., such as granola bars, hummus and fruit. One of my personal favorites is carrot sticks with hummus because it's yummy and filling. As for fruit, it can get tricky, since it usually goes bad before I actually remember to eat it. One hack is to buy grapes and freeze them. They last way longer this way and are a good substitute for candy when you have a sweet tooth.   
Hopefully this list helps you stay a little healthier while at BU. I know that it can be hard to maintain our summer bodies as college students and as the winter months approach. Making healthier choices makes me feel better overall, so I recommend trying these spots and snacks out.