New focus on entertainment instead of politics on 'SNL' is very welcome
Live from New York, it's the most impactful, satirical examination of our nation's problems!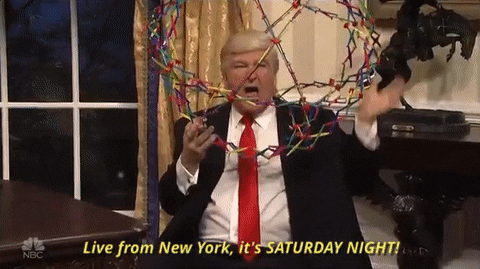 "Saturday Night Live" has been a staple of American television since its debut in 1975. Beloved performers such as Chevy Chase, Tina Fey and Jimmy Fallon became the legends they are today by inching their way into the spotlight of the Studio 8H stage. However, as of late, "SNL" has become more than just a platform that transforms promising comedians into household names.
A significant number of Americans may argue that the election of President Donald Trump has been the worst thing to happen to this country — in an odd sense, "SNL" writers could see it as one of the best things to happen. After winning nine Emmy Awards this year for a season that averaged 11 million viewers per episode, the season 43 premiere of "SNL" was the second most watched since 2010. Audiences cannot get enough of Alec Baldwin's over-the-top and unbelievably accurate Trump impression. "Weekend Update" is no longer a 20 minute romp of one-liners, but an opportunity for legit social commentary. Since Jan. 20, a number of Americans may be unhappy, but at least they are entertained.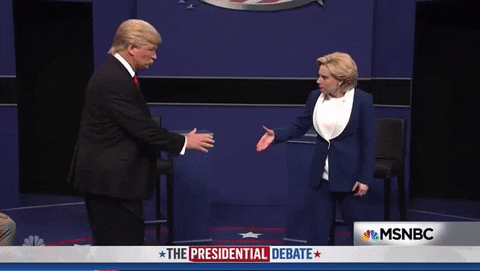 And at the end of the day, that is the job of a late night sketch comedy series: to entertain. This Saturday's episode, hosted by Gal Gadot, surprisingly did not feature an appearance with Alec Baldwin as Trump. In fact, with the exception of the always-political "Weekend Update," "SNL" had a Trump-free show. After relying so much last year on Trump's antics and Baldwin's presence, "SNL" is expanding its horizons to, simply put, entertain. Whether it be a sketch about the font used in the movie "Avatar" or an obsessive Safelite repair agent, "SNL" is shifting their attention to creating quality material, free from references to our president.
As poignant and hilarious as political sketches are, every once in awhile, audiences just need something like the viral David S. Pumpkins to distract themselves from the insanity of the world around them. The unfortunate reality is that the problems we face may never be solved — they might even get worse. Yet every Saturday night at 11:30 p.m., audiences can escape. For an hour and a half, audiences have the chance to be bombarded with pleasant distractions from their daily lives. "Saturday Night Live" offers the rare opportunity for citizens to turn on the television and be entertained.