The best workouts for people who hate to work out
I like to say I'm into fitness. I love the idea of working out two hours every morning and crushing it daily, but of course I sleep in most days and I have a long-term relationship with Netflix. In the past couple weeks, I have been trying to find some workouts that keep me going, and here are the top ones I've found (so far — I'm hoping to find many more and discover the secret location my abs are using to hide out).
Boxing
I don't think I have ever been more focused and content about working out than at The Ring in Allston. The warm-up alone is insane. You will be sweating so much it'll look like you're cryin (side note: you may also just be crying). Once you're done with that intense warm-up, you hit the bags, literally. For some reason, I didn't think hitting a bag would be hard, but I have the arm definition of overcooked linguine, so I was crying, round two. It was wild. They have you doing combinations on the bags and then dropping to do push-ups, burpees, and planks. Just when you think it's all over, you grab a mat and do an ab workout. Seriously, in one hour you accomplish SO much.
Pros: They teach you proper technique, help you with your form and work you senseless. It gets out all of your pent-up aggression and angst (and who said you can't buy that kind of soul-cleansing therapy?).
Cons: Not for the faint of heart. If you don't want someone pushing you, maybe a gentler workout is the way to go.
Insanity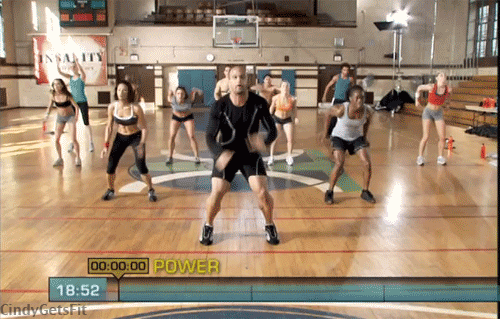 These workouts were taped by Shaun T and oh my, are they insane. The one blessing is that they're around 40 minutes, so you can indeed power through, but even the 30-minute Fit Test will make you sweat … excessively. Or maybe it's just me since I turn off the AC for the workout. Either way, you will sweat.
Pros: Quick. Can be done at home (!!!)
Cons: Hard. You need work out experience before jumping into these.
Yoga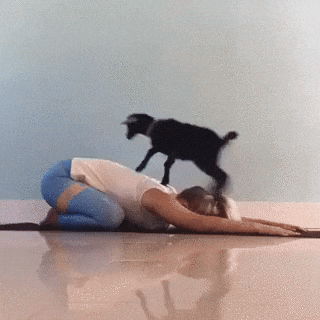 From CorePower Yoga to Down Under School of Yoga, Boston has tons of options. You can always find a studio or a class that works for your style or schedule. If you love slow movement and stretching, this is the way to go.
Pros: Relaxing. Calm. Improves your sense of well-being.
Cons: A little slow — if you like high energy things, this is not the thing to do.
Kickboxing
Redline Fight Sports in Cambridge is another place that will kick your butt. I never knew jumping rope was a real challenge until I took a class here. Jumping up and down is shockingly aerobic when you're not seven years old and at recess.
Pros: Releasing that aggression some more. Getting to hit things. Really gets you focused on the activity.
Cons: Cambridge is a bit of a hike depending on where you're living and if you don't have a lot of time, the commute can kill the workout vibes.