7 things to do before your first day at BU
1. Bring your camera!
Whether you're an Insta-famous photographer or a Snapchat enthusiast, you're gonna wanna bring your DSLR to school. People are very enthusiastic about taking photos during first semester to document all the "firsts" they'll take part in. Also, you'll be that super cool photographer when you venture into Cambridge, downtown Boston or the Esplanade when the gorgeous fall leaves are out.
2. It's gonna be super hot — be prepared.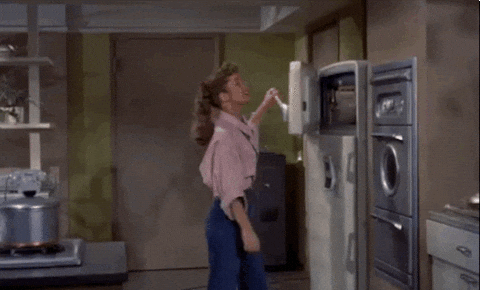 gif via GIPHY.com
West Campus dorms and Warren Towers don't have air conditioning, so after orientation you'll be coming home to a hotbox of freshman sweat. Make sure you have a personal fan (or even a huge fan) to circulate some 75 degree air for you and your new roommate! Don't let the heat get in the way of having fun (and making memories).
3. Get ready to forget some names.
gif via GIPHY.com
You'll shake hands, state your intended major, and confess where you're from so many times, faces will start to blend together with the heat. But it's okay! You won't stay best friends with your orientation group when freshman year is over, but it's important to be personable and open. After all, first impressions matter, even in college!
4. Splash! is great … and sweaty.
gif via GIPHY.com
Splash is the BU equivalent to your high school's club rush. Each year, over 500 on-campus organizations come together to elevator pitch themselves to new students, hoping to find a match between graduating seniors and enthusiastic freshmen. Even if you hate the heat or people, you should go for the free food (snow cones, fried dough, ice cream!) and the free swag (this will be your source of pajama shirts for the rest of the year). Also, stop by the FreeP's table and meet us!
5. You NEED to follow these people on Twitter for fun shenanigans on campus.
@BU_Tweets: BU's official Twitter has it all — infographics, important information about events on campus and dreamy photos of the BU Beach during spring (and, if you're lucky, a retweet).
@BU_Hillel: If you're on the hunt for free food, weekly yoga or daytime socializing, BU's Hillel House has events going on all the time, including Puppy Therapy during finals week! You don't wanna miss it.
@Dean_Elmore: Before you even matriculate (officially become a student at BU with a mass confirmation ceremony), Dean Elmore will be your best friend. He's a cool dad with hip views on love, activism and keeping BU #41 in the nation. He's also known for throwing some Twitter shade here and there, so stay tuned to see the drama unfold!
@BU_Dining: If there's a drunk uncle among BU's official Twitter accounts, it's Dining Services. As a freshman, you'll internally (or publicly) complain about the Warren, West or Bay State dining halls until the day you leave next May. For those who need some closure, BU Dining actively replies to tweets, letting you know when mac and cheese will be served next week and listening to your recommendations about salad bar toppings. Plus they're super sassy and can make you laugh on your worst days.
6. Open up your dorm!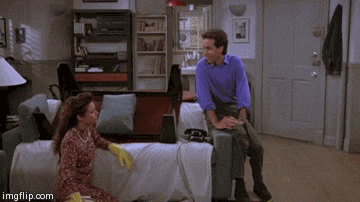 gif via GIPHY.com
Whether you're one of 1,800 students living in Warren Towers or one who mysteriously resides in a brownstone, you need to open that door and meet your floormates. To a freshman, an open door indicates fun, exciting and welcoming people on the inside who are unpacking their trinkets from home and settling in — just like you! The open door policy is a proven way to befriend the largest amount of friends during that first week (or month) and it's a foolproof way to expand your social circle.
7. Take it all in and thank the people who got you here.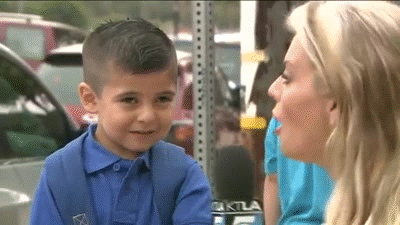 gif via GIPHY.com
Without a doubt, orientation and moving in is overwhelming. You're pulled in 10 different directions to 12 different buildings for a million different events and you will forget to take a seat and just absorb what's going on. You've just left your house, likely for the first time. You're an adult, a college student and no longer under your parent's reign. While daunting, this is the time to thank your family, friends, mentors and confidantes who got you here. Even if your parents aren't driving you to the front doors of Warren Towers, this is the time to give them a kiss on the cheek. When you turn around and get on that plane/car/train, you won't see that small teardrop falling down their face but you'll know it's there. And you'll probably wipe away your own tears as you take that first step into freshman year.
These seven steps are just a few tips from the ol' Free Press to prepare you for a year full of firsts: first roommate, first time away from home, and the first day of your next four years at BU. Welcome, and we can't wait to see the memories you make at your new home, Class of 2020!
gif via GIPHY.com